Webinar Details
Hosted by ePropelled
October 26, 2021 - Available on Demand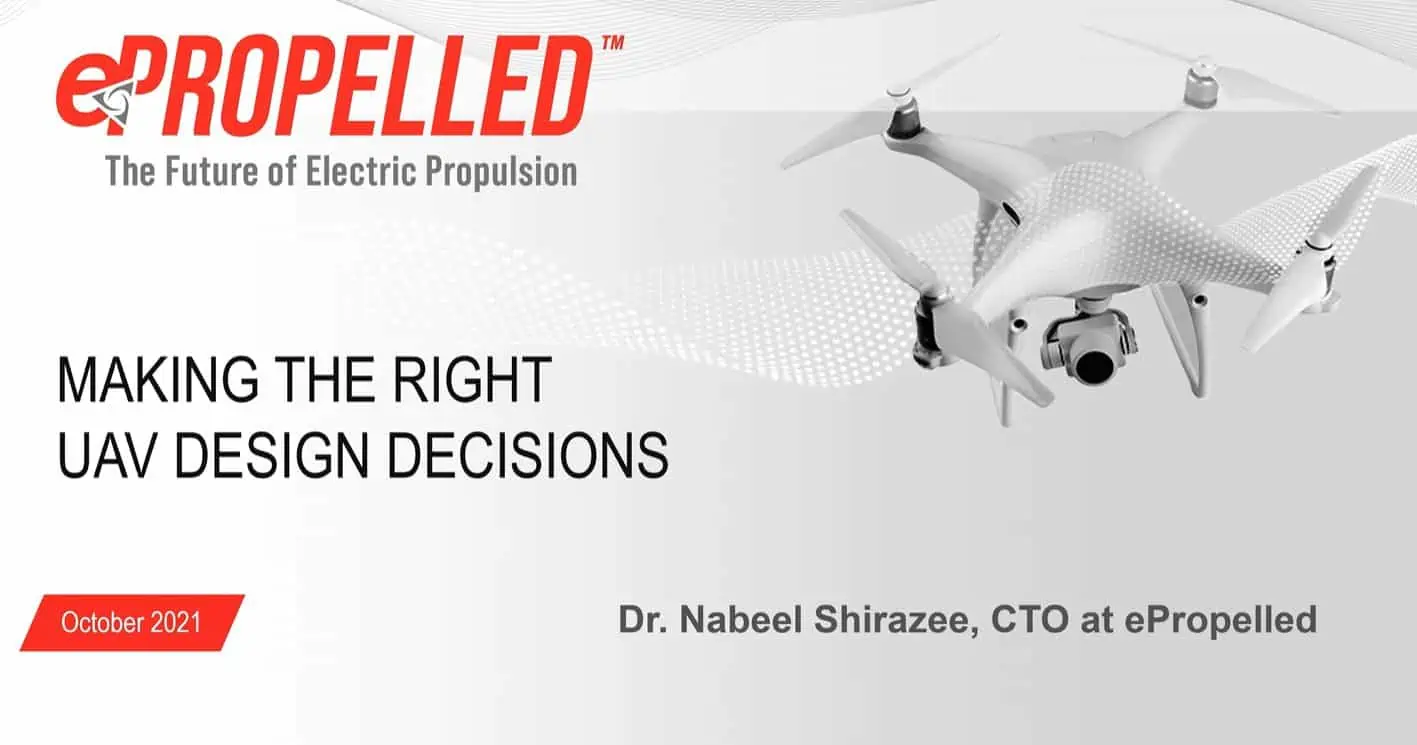 UAV designers need to marry a complex range of choices within UAV systems that affect each other and the final design. No decisions should be made in isolation. It is important to balance competing needs and understand the role of mission parameters in making design decisions. This demands not only knowledge of the payload and the overall vehicle size requirements, but also understanding of the different motors, propellers, motor controllers and battery packs used at different voltages.
Another important aspect of the design is the power requirements. Designers may not have a clear understanding of how peak power differs from continuous power and how to use performance curves for the most efficient system.
As a result, the propulsion system must be configured to support various requirements in order to obtain the maximum performance out of the motors and motor controllers while considering the fact that other details of the design can be very complex and have a significant impact on the UAV efficiency. The ultimate aim is to maximize the flying time of the UAV.
This presentation explains how to pick:
the right propeller
the right motor
the right air motor controller
the right voltage
the right battery