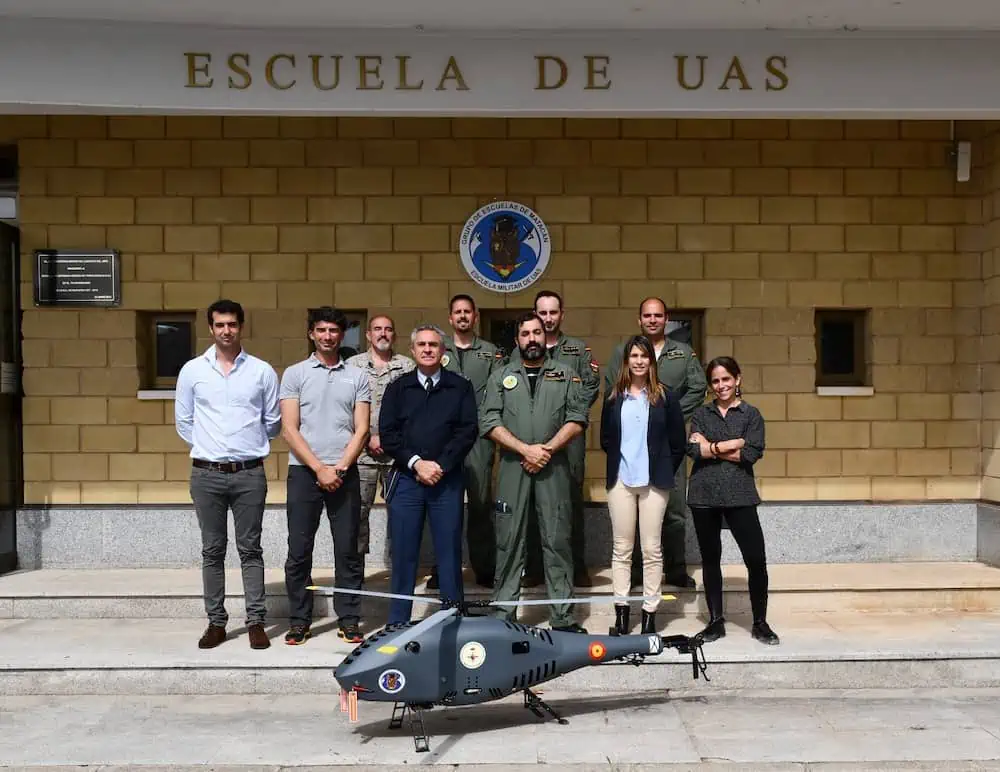 The A900 system from Alpha Unmanned Systems (AUS), acquired by the DGAM for the Matacán Schools Group (GRUEMA), has successfully completed the process of obtaining its Certificate of Airworthiness for Experimentation (CAE).
This certificate has been issued by the Deputy Directorate General of Inspection, Regulation, and Defense Industrial Strategy (INREID) and authorizes the Alpha Unmanned Systems' A900 to be operated as an aircraft within the fleet of aircraft belonging to the Armed Forces.
For Alpha Unmanned Systems, obtaining the CAE for their A900 system is of great importance, as it represents a further step towards obtaining the Type Certificate and eliminates the need for additional procedures to obtain other CAEs for new A900 systems.
In addition to confirming their A900 helicopter as a reliable and robust product, the CAE ensures that the aircraft is safe and its use is authorized under the Defense Airworthiness Regulations (RAD).
Manufactured by the Spanish company Alpha Unmanned Systems, based in San Sebastián de los Reyes, Madrid, the A900 was acquired as part of the RAPAZ Program, just as they did previously with the two A800 systems operated by the UME, with the aim of providing the Unmanned Aerial Systems Military School (EMUAS) with training capacity in rotary-wing aircraft, which it lacked until now. The unmanned A900 helicopter, along with its control station and redundant data link, will enable EMUAS to provide training on this system to any defense operator.
Thanks to recent international sales contracts, AUS has positioned itself at the forefront of technological advancement and garnered significant interest from prominent navies. In the naval context, their systems operate as squadrons or technological demonstrators for the Greek Navy, the Indonesian Coast Guard, the Spanish Ministry of Defense, and the U.S. Department of Defense. In Spain, they are also utilized in a multipurpose capacity by the INTA and UME.