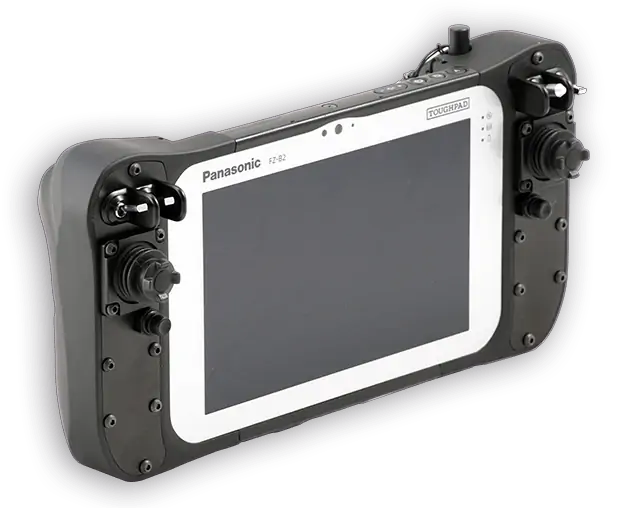 UXV Technologies, a leading developer of professional agnostic robotic technologies, has partnered with Unmanned Systems Technology ("UST") to demonstrate their expertise in this field. The 'Platinum' profile highlights how their Ground Control Systems (GCS), handheld controllers, and FOC ESC (Field-Oriented Control ESC) are ideal for enhancing the capabilities of a wide variety of robotic platforms, including UAVs (unmanned aerial vehicles), UGVs (unmanned ground vehicles), and UUVs (unmanned underwater vehicles).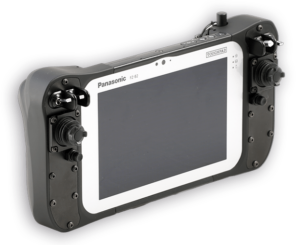 UXV's software and radio agnostic Ground Control Stations and handheld controllers are based on open industry-standard interfaces, allowing developers to easily design and test custom applications. All GCS solutions are provided as custom packages, allowing you to choose operating systems, input device positions, specific communications protocols and methods, and more.
The rugged ground control systems are ideal for intuitive drone command and control including ROVs (remotely operated vehicles), UGVs, and other robotic vehicles. With high reliability and built-in environmental protection, they are designed to support a range of professional applications in challenging conditions, including law enforcement and first responders, defense and special forces, construction, and more.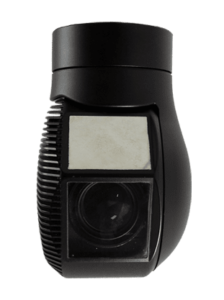 The Optroxa GMB 600 is a high-performance, low-SWaP (size, weight, and power) visible and thermal camera gimbal for professional UAV platforms. The agnostic gimbal has been designed for easy integration with a wide variety of drone platforms and can be connected via Ethernet and controlled through CAN and UART.
The Optroxa GMB 600 combines a Full HD RGB camera featuring up to 10x zoom with a 640×512 FLIR Boson thermal camera that delivers frame rates of up to 60 Hz. The gimbal is ideal for capturing and recording vital detail under even the most difficult lighting conditions and utilizes a built-in video encoder for advanced image processing functionality.
To find out more about UXV Technologies and their products for drones and robotics, please visit their profile page: https://www.unmannedsystemstechnology.com/company/uxv-technologies/