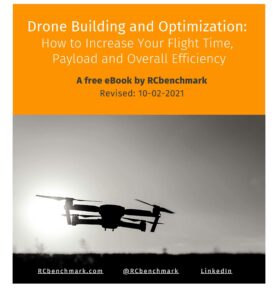 Tyto Robotics have released a free eBook examining the various factors that impact unmanned flight performance.
A world leader in UAV propulsion testing, Tyto Robotics offer a wide range of professional testing tools for all sizes of unmanned aerial vehicle, providing drone designers with the specific testing equipment required for propulsion system optimization.
Designed as a guide to relevant equations and tests which ensure optimal performance from drones, RC planes and eVTOL aircraft, the downloadable eBook provides insight into ways to increase flight time, payload and overall efficiency.
Download the full eBook here >
There are many factors that affect a drone's flight time, payload and overall efficiency. Manipulating these factors can help you maximize performance and gain a competitive advantage in the fast growing drone industry. This eBook will guide you through the relevant equations and tests for ensuring your drone, RC plane or eVTOL aircraft is performing optimally.
Topics covered follow the design and testing process from start to finish, including:
Aerodynamics and how drones fly
The drone equations
Increase flight time, payload and efficiency
Choosing the right motor and propeller
Choosing the right battery
Choosing the right ESC and connectors
Propulsion testing
Flight testing
The eBook begins by exploring the forces controlling multicopter and fixed-wing UAV movements and looks in turn at the different components that need to be selected, before considering propulsion and flight test solutions.