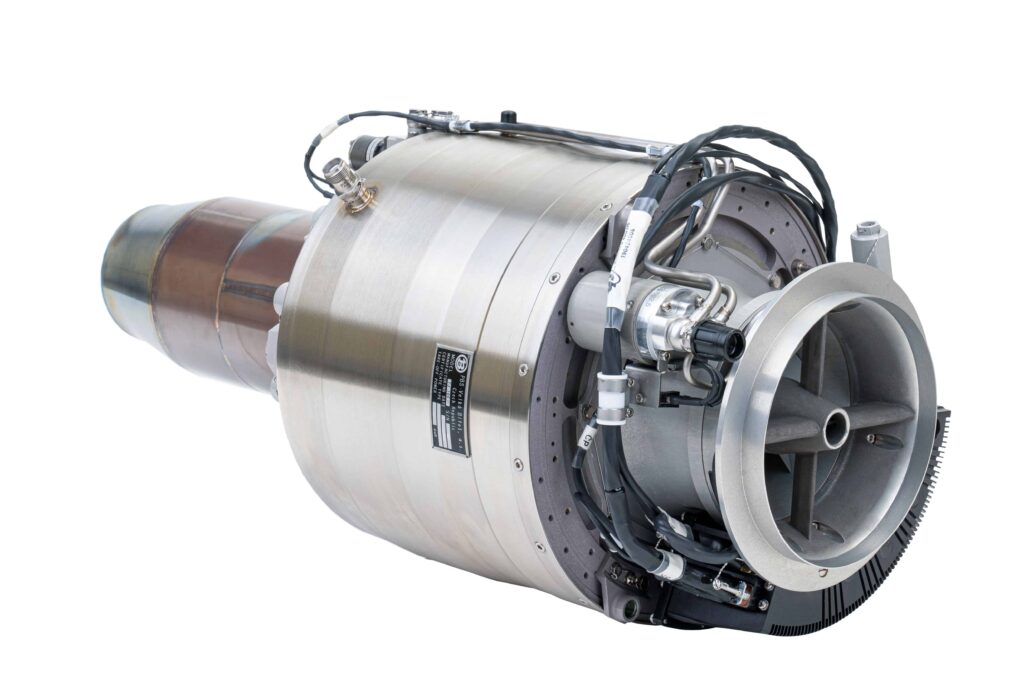 PBS AEROSPACE Inc has introduced an oil-free variant of its TJ100 turbojet engine, the TJ100P. It has been developed in response to the growing demand for reliable engines of greater thrust, performance and lower overall cost for small tactical UAVs and missile systems.
Compared to the original TJ100 engine, which was originally developed in 2001 and now powers more than 1000 manned and Unmanned Air Systems and experimental aircraft worldwide, the PBS TJ100P engine is lower in weight and system complexity, resulting in lower overall costs. The oil-free version makes it easier to store and operate the engine, including eliminating the need to add oil to the fuel system.
The engine can be stored for months at a time with only minimal inspection and maintenance, and can be operated in any position.
The PBS TJ100P turbojet engine allows for the integration of up to 2 converters with a power output of up to 2.3kW, which means that the engine meets modern UAV system's high-power supply requirements. This also reduces the necessary size and weight of air vehicle battery systems. The engine is started electrically and allows for in-flight starts.
The turboshaft and turboprop versions of the TJ-100 are perfect for emerging distributed electric propulsion and other hybrid propulsion system technologies. PBS Aerospace is currently working with several smaller air vehicle primes in the development of such systems for both commercial and military applications.