Connect Tech, a leading designer and manufacturer of rugged, small form factor embedded computing solutions for UAVs (unmanned aerial vehicles), UGVs (unmanned ground vehicles) and other unmanned systems, has partnered with Unmanned Systems Technology ("UST") to demonstrate their expertise in this field. The 'Gold' profile highlights how their embedded systems designs can be used to enable a wide variety of challenging applications for drones and robotics, including deep-learning, computer vision, and GPU computing.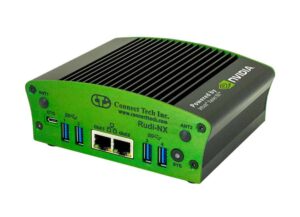 Connect Tech provides fully integrated solutions based around the NVIDIA Jetson Xavier NX module as well as carrier boards that enhance the capabilities of the embedded platforms, providing additional features and specialized functionality. The Xavier NX provides supercomputing performance in a small form factor with the ability to run multiple modern neural networks in parallel, making it ideal for AI applications and processing data from multiple high-resolution sensors.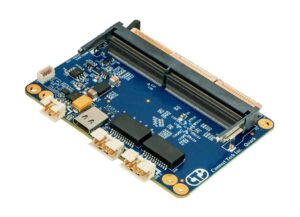 Carrier boards are also available for the Jetson Nano platform, a small, low-power embedded system designed to provide AI capabilities for robotics and IoT (Internet of Things) applications. Measuring just 70 x 45 mm with power consumption as low at 5W, it delivers 472 GFLOPS of computing performance.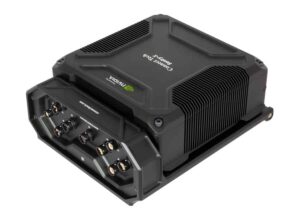 Featuring a 512-core Volta GPU and 64 Tensor cores with dual Deep Learning Accelerator (DLA) NVDLA engines, the Jetson AGX Xavier is ideal for fully autonomous UAVs and robotic systems. Connect Tech's fully integrated solutions and carrier boards, including a scalable array server and a military-grade IP67-rated embedded system, facilitate a wide variety of applications for the Jetson AGX Xavier platform, including AI, machine vision and more.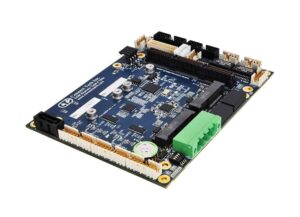 Connect Tech offers a range of integrated solutions and carrier boards to fit the COM Express Type 6, Type 7 and Type 10 computer-on-module form factors, with versatile options to suit rugged unmanned systems and robotics development. COM Express + GPU integrated embedded systems combine the latest generation x86 processors with high-end GPUs in a ruggedized small form factor package, and carrier boards provide high-density board-to-board connectors for use with either off-the-shelf or custom breakout boards.
Carrier boards for computer-on-modules based on SMARC (Smart Mobility ARChitecture) are available, supporting the latest generation Intel processors and ideal for compact low-power applications such as IoT and SWaP-constrained drones and robotics.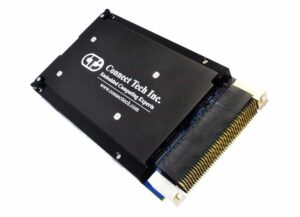 Connect Tech's VPX products are VITA 65-compliant, small 3U embedded solutions that bring powerful computing and switching capabilities to the VPX form factor. They include systems based on the Intel Atom processor, NVIDIA Pascal GPU, NVIDIA GeForce GTX GPU or Maxwell GPU, as well as a carrier-grade managed Ethernet switch for rugged environments.
To find out more about Connect Tech's rugged embedded computing solutions for drones and robotics, please visit their profile page:
https://www.unmannedsystemstechnology.com/company/connect-tech-inc/