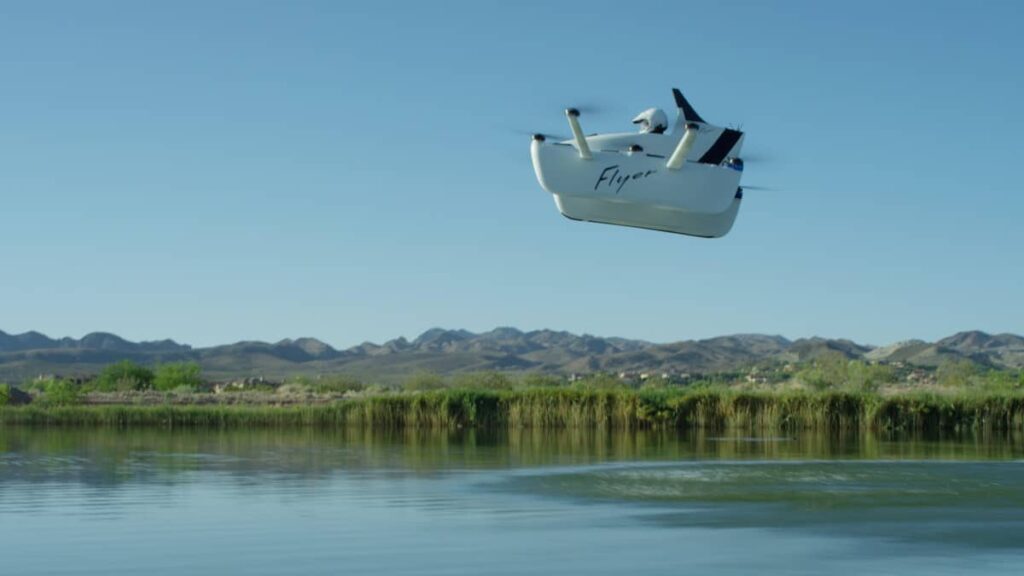 Doodle Labs' Smart Radio technology has been used to provide a broadband data link that enables long-distance streaming video, and other features such as autonomous flight, for personal flying vehicles being developed by Kitty Hawk.
Kitty Hawk's Flyer is an electrically-powered VTOL (vertical takeoff and landing) aircraft that flies like a plane without the need for a runway. Kitty Hawk is planning on launching the Flyer in New Zealand, but is working with governments around the world to expand its availability. The Smart Radio features form-factor compatibility among its various models, allowing units to be swapped for any frequency local government requires. This flexibility of operating frequency makes deployment in various markets much easier.
The Flyer's current maximum flight time is 20 minutes, which means that a high-power radio is required to maintain connection. Low latency is important due to the speeds that the Flyer reaches. The Smart Radio also features low size, weight, and power (SWaP) as well as mesh networking and multicast capabilities.
The Smart Radio family of routers and gateways was developed specifically with Unmanned Aerial Systems (UAS) and robotics in mind. The compact radios can operate at any frequency from 100 MHz to 4 GHz, and allow platforms such as the Flyer to stream 4K video from up to 6 miles (10 km) away. Minimal integration efforts were required for the Kitty Hawk team, since the Smart Radio utilizes an Ethernet interface and has Doodle Labs' proprietary BII (Broadband for Industrial Internet of Things) software preloaded.
BII has been developed to optimize performance of the radio for UAS applications. Advanced QoS and multimedia traffic prioritizations allow for low latency Command and Control (C2) as well as HD video streaming on the same link. Self-healing and self-forming mobile mesh functions provide high-reliability network capabilities with redundancy that will become increasingly important as the number of vehicles in the sky increases.