Doodle Labs, a developer of advanced wireless broadband solutions for UAVs (unmanned aerial vehicles), UGVs (unmanned ground vehicles) and robotics, has partnered with Unmanned Systems Technology ("UST") to demonstrate their expertise in this field. The 'Silver' profile highlights how their long-distance wireless data link solutions can be used by OEMs and system integrators of nLOS (near line of sight) and BVLOS (beyond visual line of sight) drones, unmanned systems and ground control stations.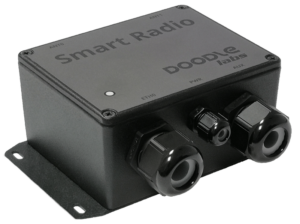 The Smart Radio is a state-of-the-art MIMO mesh broadband router that provides ultra-reliable wireless data links between a base station and one or more unmanned vehicles. Ideal for nLOS and BVLOS operations, it has been field proven to support links up to 116km and up to 20km for HD video. It features self-forming and self-healing multi-frequency mesh capabilities for complex connected systems.
The Smart Radio utilizes a proprietary Ultra Reliable Low Latency Channel (URLLC) to ensure mission-critical command & control data is never compromised. Higher bandwidth data like 4K video streaming is transmitted concurrently using separate optimizations. The frequency-agile device is available from 100 MHz to 6 GHz to meet a range of end-user or global location requirements. Each frequency module is form-factor compatible, allowing the customer to switch the operating frequency by simply switching the module.
The Smart Radio's highly compact and lightweight form factor make it ideal for SWaP constrained UAVs, UGVs and other unmanned systems. It is available as embedded modules or external-mounted (IP-67 rated) units. Its robust construction, rated to MIL-Spec standards, provides superior resistance against vibration and extreme temperatures.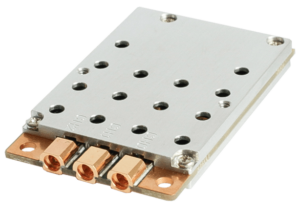 Doodle Labs' Industrial Wi-Fi Transceivers enable long-range wireless communications for a wide range of unmanned systems and robotics applications. Featuring high transmit power, receive sensitivity, and interference immunity in an ultra-low SWaP-C package, these long-range radio transceivers provide exceptional multipath and nLOS performance even in complex, challenging environments.
The Wi-Fi Transceivers feature rugged MIL-Spec construction, resistance to vibration, and operation in an extended temperature range of -40 to +85 degrees C. An industry-standard miniPCIe interface allows easy hardware integration with any CPU board. A wide variety of configurations are available, including: 2×2 MIMO streams for drones and robotics and 3×3 MIMO streams for wide-area long-range access points.
To find out more about Doodle Labs and their wireless broadband solutions for UAVs and unmanned systems, please visit their profile page:
https://www.unmannedsystemstechnology.com/company/doodle-labs/