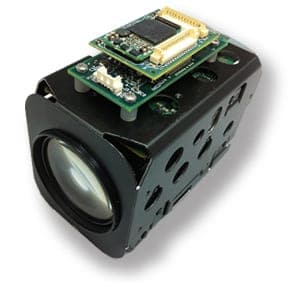 Sightline Applications, a developer of onboard video processing solutions for UAVs (unmanned aerial vehicles) and unmanned systems, has announced the release of software version 3.0 for SightLine video processors, as well as for the first time other ARM-based platforms. This new software is the first formal release supporting the company's new 4000-OEM processor as well as software licensing for Nvidia and Xilinx processors.
Highlights of the new software release include:
4K USB camera support, with 4K encoding-only at 30fps and other processing at 15fps
H.265 video encoding and initial support of MIPI cameras
Tracker improvements for all HW platforms, including performance through long occlusions, support for sub-pixel track location, and ability to adjust track box sizes in a range of use case scenarios
Classifier improvements for 3000-OEM and 4000-OEM, including splitting out classifier sensitivity from detection sensitivity, ability to run the classifier without filtering out tracks, and improved maintaining of tracking on drones that stop moving
Comprehensive release notes detailing all the new features of version 3.0 of Sightline's software can be found here, and the software can be downloaded here.