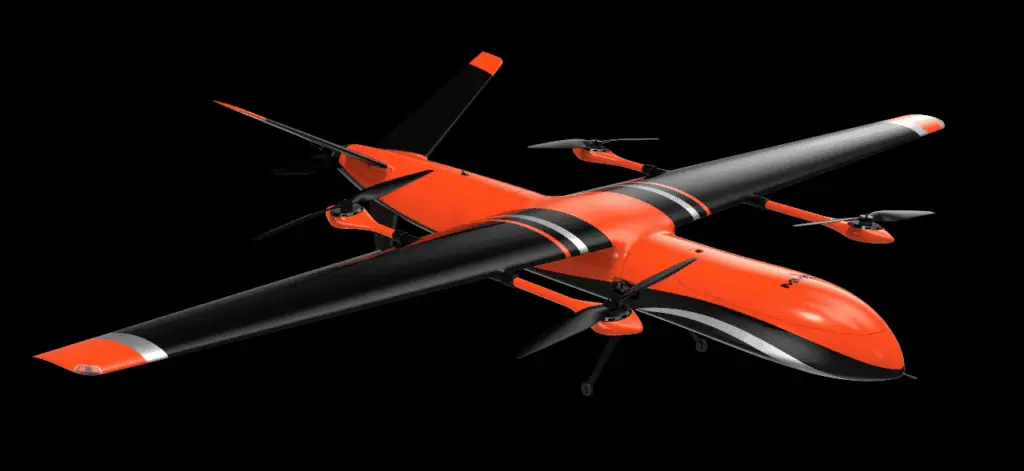 MMC UAV's new hydrogen powered drone the Griflion H, was launched this September  in Germany during the InterGEO conference and trade fair. Featuring a record-breaking 15-hour flight-time the vertical take-off and landing UAV is powered by a hydrogen fuel battery developed by MMC UAV.
With in-house R&D and capable of industrial chain integration, MMC UAV developed the high-efficiency hydrogen fuel cell with a hydrogen storage capacity of 27 litres and metal bipolar plate.
Capable of an impressive 15 hour flight-time without payload, the Griflion H can also fly for 10 hours with a 3kg payload. Ideal for use within the following applications, the Griflion H maximises efficiency by reducing the need for multiple take-offs and landings in order to change battery packs:
surveying and mapping
rescue
security and protection
border and forest scouting
With upgraded hydrogen fuel cell and drone design, the Griflion H breaks its own flight time record and boasts high security, wide coverage, zero emissions, low heat and low noise.
Safer, more convenient and with greatly improved mission efficiency the Griflion H has been designed for global customers operating sectors such as inspection, public safety, search & rescue, surveying & mapping and environmental protection.