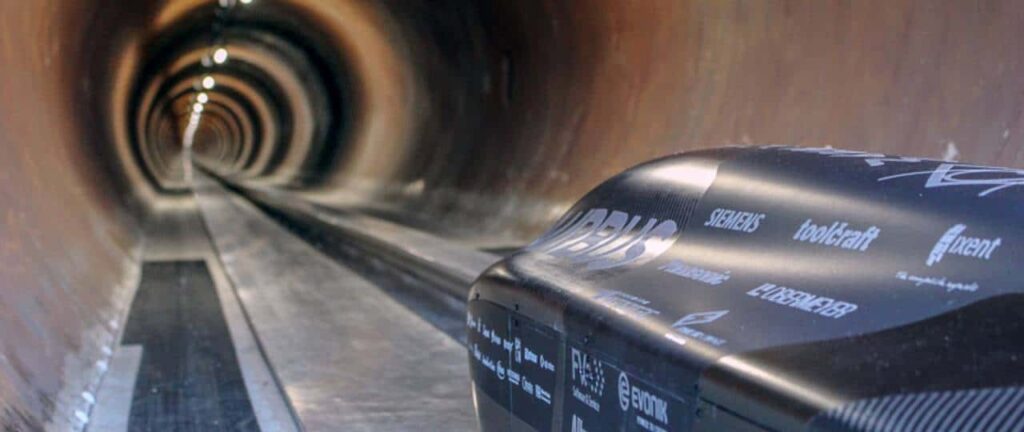 Nicomatic, a designer and manufacturer of electronic connectors and cables for unmanned systems, has announced that it provided connectors to the winning team of the SpaceX 2019 Hyperloop Pod Competition. The Technical University of Munich (TUM) won the contest for the fourth time since its inception.
The competition requires entrants to build a self-propelled unmanned pod that must reach maximum speed, with successful deceleration and no crashing, on a 1.2 km long track built by SpaceX. The TUM team reached a top speed of 482km/h, breaking the previous record of 467km/h.
Before the competition, TUM Hyperloop Team Manager Toni Jukic stated: "This year we plan to reach at least half the speed of sound, over 600 km/h," he said. This meant that the new pod would have to go 40% faster than the previous year's iteration, hitting at least 600 km/h and decelerating to zero in 2 seconds. The new pod was approximately 1.70 meters long and 50 cm wide with a weight of 69 kg, beating last year's weight by about 8 kg.
The EMM 1.27mm pitch series connectors supplied by Nicomatic are designed for harsh environments, and were used in parts of the pod where the signal integrity and reliability of connection were the top priority. Most of the supplied connectors were used in the power supply system, such as for temperature measurements. A right-angled PCB mount variant of Nicomatic's EMM series was used for communication with the main switch of the high voltage system. An 8-pin EMM connector was also used on the motherboard to handle communication between the two main controller boards.
"During the unveiling presentation of the new version of the pod, I was particularly impressed by the professionalism of these young students, who were able to demonstrate how much they care about the project and vision of future high-speed transportation in vacuum tubes," commented Sébastien Charbonnel, Nicomatic GmbH Manager.
The team is now part of the newly-founded NEXT Prototypes association. Next year's competition is expected to be even more challenging, with a total track distance of 10km and additional curvature.