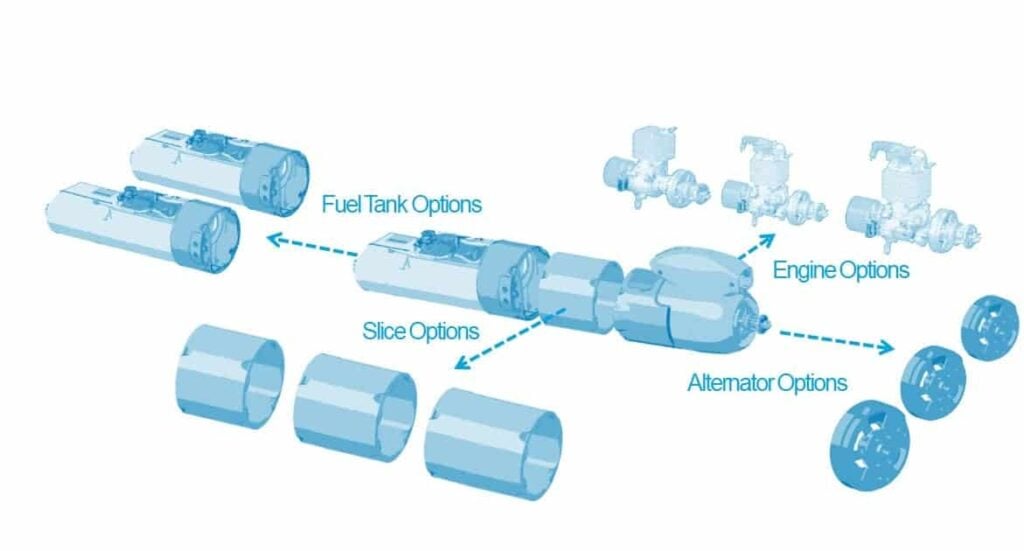 Orbital Corporation has announced that the company is developing a range of modular propulsion solutions for unmanned aerial vehicles (UAVs). Orbital aims to address a growing need within the tactical UAV market for aircraft to have the flexibility and versatility to adapt to varying end customer requirements and for the rapid deployment of those aircraft. The new range of propulsion systems will be capable of being integrated across multiple UAV platforms with varying payloads and capability.
Using design thinking, patented technology and a global supply line built up over three decades, the Orbital approach will provide customers with:
Modularised propulsion systems applicable to multiple airframe platforms
Rapid volume flexibility across the entire solution
Reduced product lead times
High quality built on three decades of global supplier relationships and unique modular system design
"The tactical UAV market is growing at pace, with ever more aircraft being developed and deployed," said Todd Alder, CEO and Managing Director of Orbital UAV. "In order to harness the potential of this growth, Orbital UAV is developing the Modular Propulsion Solution to provide customers with increased choice and flexibility, providing them with the agility to adapt to changing end customer demands."
Under the terms of the recently signed expanded Long Term Agreement (LTA) with Insitu Inc., Orbital UAV will deliver multiple propulsion systems and services that will be applied across Insitu's entire range of unmanned aircraft system (UAS) platforms. The LTA covers a period of five years. For Insitu, a wholly owned subsidiary of The Boeing Company, the propulsion solution provided by Orbital UAV will comprise of three highly configurable propulsion systems, capable of dramatically enhanced platform integration.
"As they continue to develop their agile and versatile UAS family, Insitu have identified the need for a more integrated approach to their propulsion system requirements. Orbital UAV is uniquely placed to meet this requirement and is delighted to be working alongside Insitu to meet their objectives," said Mr Alder.
The expanded LTA also confirmed Orbital UAV as one of the suppliers of two Insitu in-house designed engines. These are intended for use in Insitu's Integrator and ScanEagle aircrafts and will be assembled, tested and shipped to Insitu from Orbital UAV's purpose built U.S. facility in Hood River, Oregon.
"With our U.S. production facility now operational, the expanded LTA with Insitu, and the development of our Modular Propulsion Solution, the coming year, and beyond, promises to be an exciting period for Orbital UAV," said Mr Alder.