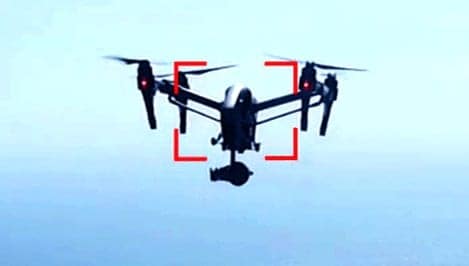 SightLine Applications has announced the release of version 2.25 of the software for the company's onboard video processors for advanced camera systems and applications. The update adds new functionality as well as improvement to existing functions and Panel Plus software.
Significant improvements have been made to Counter-UAS (unmanned aerial system) and tracking functionalities. An AI Classifier has been enabled with a Drone Detection mode (requires the Detection – Advanced app bit).This uses Deep Learning classification to identify detected objects as "drone" or "not drone," reducing false detections.
Dead Pixel Removal and Non-Uniformity Correction simplifies IR camera integration by eliminating need for a separate DPR/NUC board. Onboard calibration for two-point NUC, dead pixel determination, one point FFC, and storage of multiple NUC and DPR tables have been added.
New persistent KLV metadata overlays greatly reduce number of commands that need to be sent to the video processor (does not require KLV application bit). New text overlay fonts (Arial, Verdana, and Calibri) are available in regular, bold, fixed width, and non-fixed width, and a new text shadow mode has been added. There is additional flexibility with customer logo watermark display, and clean overlay text and PiP display when e-stab borders are large.
Users can decode H.264/MPEG4 SightLine encoded video as a video input, which can be used as video input source in simulation and test environments. This feature is also ideal for UAV ground station use, providing HDSDI, HDMI, and analog outputs from IP video stream.
For a full list of updates and improvements, view the release notes here.