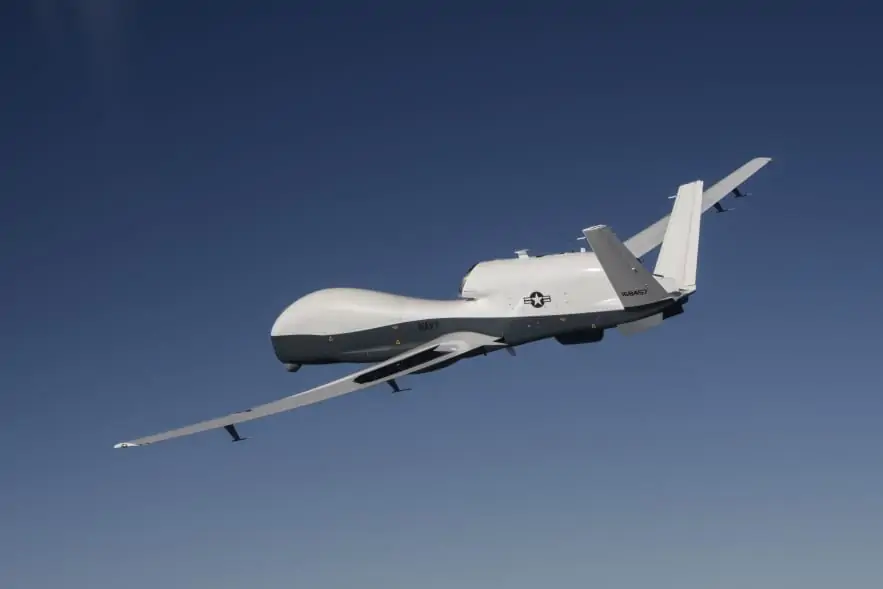 RDRTec has announced that the U.S. Navy MQ-4C Triton Unmanned Aircraft System (UAS) program has approved proceeding with Phase 3 of the Small Business Innovation Research (SBIR) program to advance the company's Common Radar Airborne Collision Avoidance System (C-RACAS) for Triton. SBIR is a highly competitive program that encourages domestic small businesses to engage in Federal Research/Research and Development (R/R&D).
The US Navy's decision to move forward with Phase 3 SBIR activities positions the C-RACAS for a potential fiscal year 2019 start of integration of RDRTec's Sense and Avoid radar technology into the Triton program of record, pending normal US Navy budget and appropriations actions. RDRTec has a business arrangement with Raytheon Company to execute a structured C-RACAS system design and development program and production of systems that would be a key enabler of the US Navy achieving safe airspace integration of the unmanned Triton system.
C-RACAS is a C-Band Radar system that provides the UAS with Sense and Avoid (SAA) and Weather Avoidance capabilities. C-RACAS leverages 10 years of US Navy investment to provide the MQ-4C UAS with effective situational awareness of non-cooperative aircraft to enable collision avoidance (CA). This can be integrated with the future Airborne Collision Avoidance System For Unmanned Aircraft (ACAS Xu) system. The system determines airborne object location and estimated flight path, so that timely action to maintain safety may be taken by the air vehicle operator. C-RACAS features long range search, detection and track functionality over a wide Field of Regard (FoR).
David Hails, President of RDRTec, stated: "Triton's integrated self-separation systems and the C-RACAS radar provide unique capabilities for both Collision Avoidance and Remain Well Clear (RWC) for due regard and operation in the National Air Space (NAS). The C-RACAS system is designed to minimize size, weight, power and cooling at an affordable cost. RDRTec is pleased to continue the collaboration and teamwork with the US Navy that has positioned C-RACAS to provide capabilities important to the fleet."