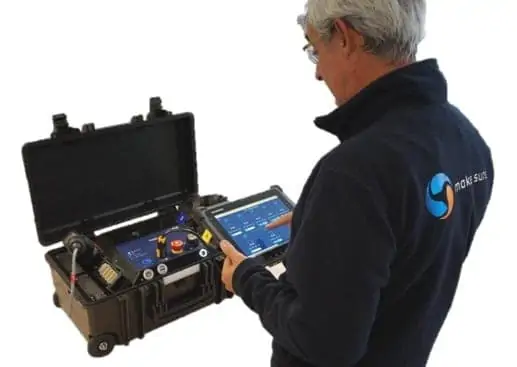 Nicomatic and ECA Group have announced that the two companies have teamed up to develop a smart connector, SmartCo, which will be part of a user-friendly electrical testing solution used to detect both hard and soft faults in civil and military aircraft.
The SmartCo technological module will be integrated with ECA's T-CELL technology, which performs an extensive battery of electrical tests on board aircraft.
SmartCo is a solution that uses reflectometry, a diagnostics method based on the principle used by radar. It combines reflectometry with communication using the new Orthogonal Multi-tone Time Domain Reflectometry (OMTDR) method. This OMTDR technology can perform preventive maintenance and detect faults within a wired network, quickly and accurately.
According to the two companies, the combination of these innovations results in tools that are more user-friendly and compact when working on complex electrical networks. Users will be able to reduce the down-time of their aircraft and better anticipate certain issues through preventive action.