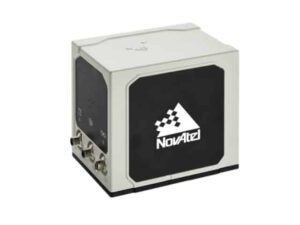 NovAtel Inc. has announced the addition of two new Inertial Measurement Unit (IMU) products to its SPAN technology portfolio. SPAN tightly-couples NovAtel's Global Navigation Satellite System (GNSS) precise positioning technology with robust Inertial Navigation Systems (INS) to provide powerful continuous 3D position, velocity and attitude solutions.
The compact Litef-µIMU-IC is now part of NovAtel's IMU product line. The IMU- µIMU-IC is a high performing, fully commercial MEMS IMU. Small in size, it is ideal for manned and unmanned aerial and hydrographic survey vehicles as well as space constrained industrial applications. The µIMU is available as a complete assembly in an environmentally sealed enclosure or as a standalone OEM product, both compatible with the company's OEM6 and OEM7 SPAN receivers.
NovAtel has also developed an enclosure for the popular Honeywell HG1900 IMU, which was previously available only as an OEM product. The IMU-HG1900 IMU offers a hybrid package of Honeywell's Micro Electromechanical Systems (MEMs) Gyros and RBA accelerometers. The enclosure is designed to provide system integrators with design versatility, offering LED indicators and simplified cabling that can be extended in length as required. Both cabling and connectors are available off-the-shelf for added convenience.
Neil Gerein, Portfolio Manager for NovAtel said, "These two IMUs are part of our new IMU enclosure family, which now provides four sizes of enclosures – from the small Litef- µIMU to our high performance IMU-ISA-100C." Mr. Gerein added, "We've worked hard to bring our customers the very latest in IMU technology and to expand IMU choices to ensure the optimal positioning performance for their application."