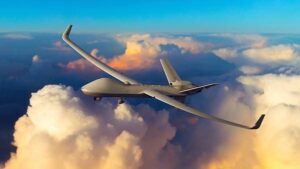 General Atomics Aeronautical Systems, Inc. (GA‑ASI), a manufacturer of Remotely Piloted Aircraft (RPA) systems and related mission systems solutions, has announced that fuselage integration of its new Certifiable Predator B (CPB) RPA system is now underway.
"The start of fuselage integration for the CPB aircraft represents a significant milestone in our progression towards building a certifiable platform," said Dave R. Alexander, president, Aircraft Systems, GA-ASI. "CPB will provide a next-generation capability, integrating enhanced safety and reliability systems that will enable RPA flight within civilian airspace, ushering in a new era in unmanned aviation."
During fuselage integration, numerous components will be installed, including brackets and mounting hardware, electrical cables, fuel systems, oil and cooling systems, landing gear, avionics hardware and software, and a propulsion system. The next major phase of the aircraft assembly effort consists of wings and tails integration, which is planned for summer 2016, to be followed by complete electrical factory testing.
Upon successfully completing all installations and inspections, the aircraft will undergo power checks, fuel checks, and a complete system check. Lastly, ground verification testing will be conducted prior to first flight of the CPB prototype aircraft. Flight testing is planned for late 2016.
GA-ASI is undertaking an Independent Research and Development (IRAD) effort to design, develop, and produce CPB, a variant of its Predator B RPA that is fully compliant with NATO's UAV SYSTEM AIRWORTHINESS REQUIREMENTS (defined in STANAG 4671).