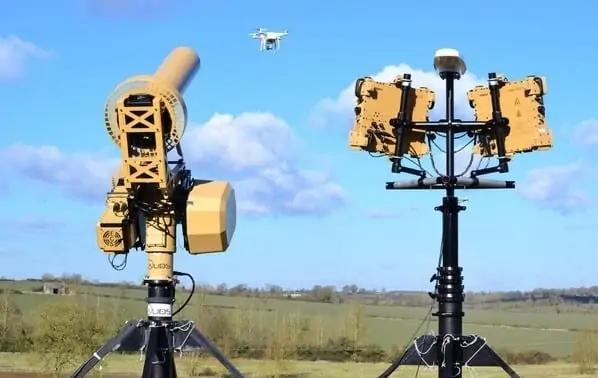 Liteye Systems, Inc., a developer of surveillance systems, has announced that it has signed a Cooperative Research and Development Agreement (CRDA) with the Federal Aviation Administration for its AUDS counter-UAV system to be evaluated in the FAA's Pathfinder Initiative.
"Our AUDS team is very excited to join the FAA's efforts to counter rogue UAVs," stated Thomas Scott, President of Liteye Systems. He added, "As the legitimate use of unmanned vehicles becomes more prevalent in many industries, unfortunately this large number of aircraft also makes them readily available for illicit use. With the right technologies we can assist the UAV operator to conduct his mission, while protecting against those who wish us harm."
The AUDS system will be evaluated at airports selected by the FAA. The agency and its federal government partners – particularly the Department of Homeland Security (DHS) – will work with Liteye to study how effective their technologies are, while ensuring they do not interfere with the safety and security of normal airport operations.
AUDS is a second generation counter-UAS system that detects, tracks, identifies, and defeats unmanned vehicles or UAV. The AUDS system is utilizes state of the art radar, precision thermal and daylight cameras, advanced video tracking, and five non-kinetic defeat capabilities. AUDS is in full production and is being utilized to protect critical infrastructure. The system has been tested in numerous countries against class 1 and 2 commercial UAV's as well as homemade versions.
The CRDA with Liteye expands upon collaborative efforts with industry to develop system standards to identify unauthorized UAS flights near airports, which could pose a hazard to manned aircraft. The agency has seen a steep increase in reports of small UAS close to airports over the last two years.
The FAA supports DHS in an inter-agency effort to meet the threat of unauthorized UAS from a "whole of government" perspective. Other participating federal agencies include: The Department of Defense, Department of Energy, U.S. Secret Service and the Federal Bureau of Investigation.