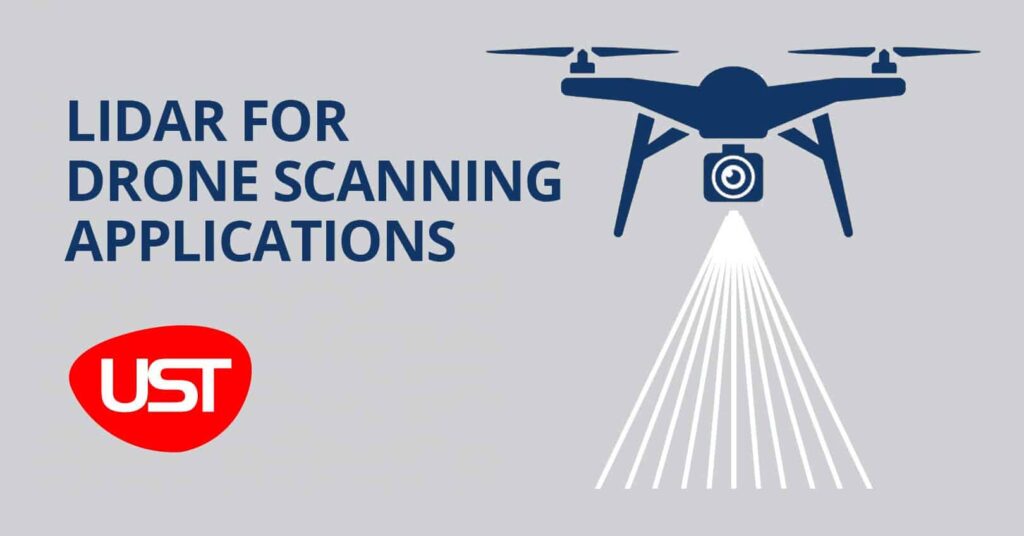 LiDAR, also known as Light Detection and Ranging Radar, measures the reflection of beams of light in order to measure distance and form precise data driven images of the scanned area.
LiDAR scanners are used extensively on unmanned aerial vehicles to save time and money when undertaking mapping and surveying operations. They are used across multiple industries including transport, mining, agriculture and forestry, as well as for industrial inspection of pipelines and power cables, greatly reducing risk to life whilst increasing efficiency.
LiDAR is also used on unmanned vehicles to prevent collisions by detecting and avoiding obstacles, making it instrumental in the development of self-driving cars and other autonomous vehicles.
LiDAR Solutions
LiDAR solutions typically refer to drones and UAVs equipped with LiDAR sensor and supporting software and hardware packages, designed to deliver operators with a complete drone LiDAR package.
An example of a complete LiDAR solution would be the drone itself, equipped with LiDAR scanner, onboard computer, IMU and a GPS receiver. The data provided by the LiDAR's 3D point cloud, combined with exact knowledge of the unmanned vehicle's position and attitude provided by the GPS and inertial measurement unit, can be used to determine a highly accurate visual of the surveyed area.
LiDAR Types
Employing both incoherent and coherent detection methods LiDAR scanners use visible, infrared and ultraviolet light. The laser wavelength within LiDAR scanners can be adapted to give the most accurate data depending on the landscape under inspection.
Topographic
Topographic LiDAR is used extensively in the measurement of the ground's surface and can be fitted to multirotor drones and fixed wing UAVs. Drone surveying and aerial mapping applications use topographic LiDAR to scan, measure and image expansive geographic areas, including those covered with dense foliage or snow.
Bathymetric
Bathymetric LiDAR uses green light to penetrate water in order to give accurate data concerning depth and to map seabeds and riverbeds. Requiring a slower, more powerful laser, bathymetric LiDAR is often conducted using heavy lift drones capable of carrying the additional weight.
GNSS
Drone scanning technology integrated with GNSS INS can be used to generate precise positioning data. This is used by UAVs and drones for obstacle avoidance and collision avoidance, whilst LiDAR-based odometry is increasingly used in automated vehicle navigation.
MEMS
MEMS LiDAR Technology utilises a system of micro-electrochemical mirrors to achieve greater accuracy in the deflection of the laser beam.
Doppler
Doppler LiDAR is used to measure speed. By calculating the difference between the known frequency of an object vs the backscatter signal received by the LiDAR, it is possible to employ the principles of the Doopler effect (the change in wave frequency of moving objects) to determine the velocity.
Making the right LiDAR payload selection
From mobile mapping LiDAR and target specific LiDAR payloads, to complete LiDAR solutions, drone scanning technology is revolutionising aerial mapping applications across multiple industries. LiDAR selection requires the prioritization of SWaP, cost and performance constraints alongside the specific requirements of the project, the geography of the areas being scanned and the unmanned vehicle itself.
Here is an overview of drone scanning LiDAR manufacturers for unmanned systems:
Teledyne Optech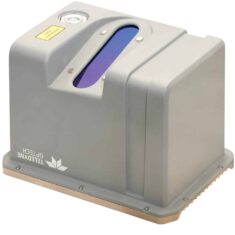 Teledyne Optech manufacture advanced LiDAR scanning technology, providing survey-grade, compact LiDAR mapping systems for accurate aerial mapping, survey and inspection.
Designed with system integrators and OEMs in mind, the CL-90 is a survey-grade LiDAR sensor available in a low-SWaP transceiver form factor and can be easily integrated with UAVs, third party INS and image sensors. Teledyne Optech combine high precision data collation with solid performance in harsh environments. Learn more >
RIEGL
RIEGL LiDAR is synonymous with performance aerial survey and mapping applications. Developing professional LiDAR aerial mapping solutions for commercial UAV operations including: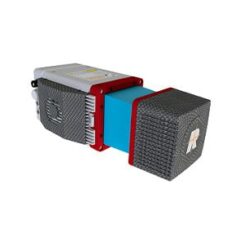 forestry
construction
mining
topographic survey
hydrographic survey
Utilising waveform-LiDAR technology, Riegl's compact miniVUX-3UAV is a lightweight laser scanner with selectable pulse repetition up to 300 kHz, 360° field of view and is capable of up to 100,000 measurements per second. Learn more >
Inertial Labs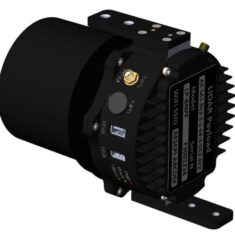 Leading inertial sensor manufacturer Inertial Labs have developed a flexible LiDAR point cloud solution for UAVs. Implementing cutting-edge orientation and positioning technology, RESEPI is cable of generating extremely thin point clouds even at a high AGL.
Supporting a range of leading LiDAR scanners, the accompanying software suite supports fully-automated RTK LAS file generation and one-click command line interfacing for post-processing. Learn more >
CHC Navigation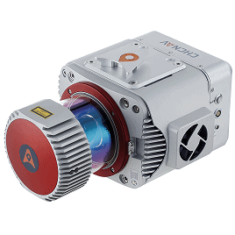 Specialising in GNSS positioning and navigation technology, CHC Navigation provide a range of complete mapping systems for UAVs, drones and UGVs undertaking unmanned mapping, survey, engineering and precision agriculture applications.
Offering long range LiDAR scanning the AlphaUni 900 and 1300 mapping solutions can be easily fitted to both UAVs and UGVs. They feature a vehicle mode for ground-based mapping and can be synchronised with DMI, GAMS dual GNSS antennas and imaging payloads. Learn more >
YellowScan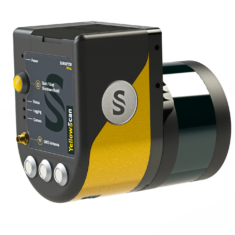 Leading developers of professional integrated LiDAR solutions for drones and UAVs, YellowScan specialise in advanced LiDAR sensor packages for fixed-wing and multirotor drones, manufacturing lightweight drone scanning technology for a diverse range of industrial and environmental applications.
The YellowScan Surveyor incorporates a Velodyne LiDAR sensor and Applanix APX15 GNSS-INS for highly accurate position and orientation. The package can be easily deployed for fully autonomous, high data density gathering, providing sub-decimetre accuracy. Learn more >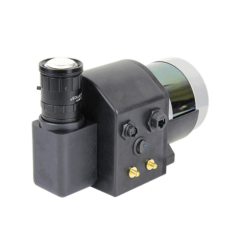 PolyExplore
PolyExplore have fused performance LiDAR, camera and GNSS/INS technology, coupled with an embedding computing solution, to form precision LiDAR mobile mapping systems suited to both aerial and grounded autonomous vehicles, drones, UAVs, UGVs.
The PolyScanner is an ultra-lightweight 3D HD aerial scanner incorporating long-range LiDAR and a HD global shutter camera. Resulting single time- and geo-tagged raw output files can be post-processed to produce accurate color point cloud data files. Learn more >
LightWare LiDAR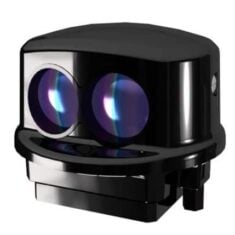 LightWare LiDAR supply and manufacturer state-of-the-art small LiDAR systems for drones, UAVs, robotics and automated vehicles. LightWare's compact drone scanning technology is utilised in a broad range of applications, assisting precision landing, autonomous navigation, and collision avoidance.
Designed to provide enhanced 3D depth perception for UAVs and ground robots, the ultra-miniature SF45 is a microLiDAR with a scanning range of 50m in bright sunlight and which can be mounted either on the top of the side of a vehicle. Learn more >