T-DRONES discusses the aspects to consider when buying a drone battery, including tips on size and weight, voltage, and capacity.
---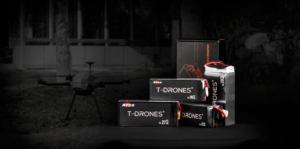 For optimal flight time and performance, it is important to know how to choose the most suitable battery. Select the right battery for your drone with the guide below.
Size and weight
The first thing to consider is the physical size of the battery. You need to be able to fit a battery of a certain size depending on the drone you are using. In order to get the maximum flight time, you will probably use the maximum capacity battery.
Capacity
Generally speaking, the greater the battery capacity, the longer the drone's flight time, and when you have a good battery capacity, you can operate a drone for longer. Therefore, it is recommended to choose the battery with the largest capacity.
Voltage
The voltage of the battery is also an important feature that provides more power to drone motors. The higher the voltage, the heavier the battery. You need to check the motor thrust data table first and compare your drone motor efficiency with it. At the same time, you also need to verify that the motor supports a specific battery number and voltage range. It is most appropriate to maximize the selection of high voltages that do not exceed the voltage range required by the motors.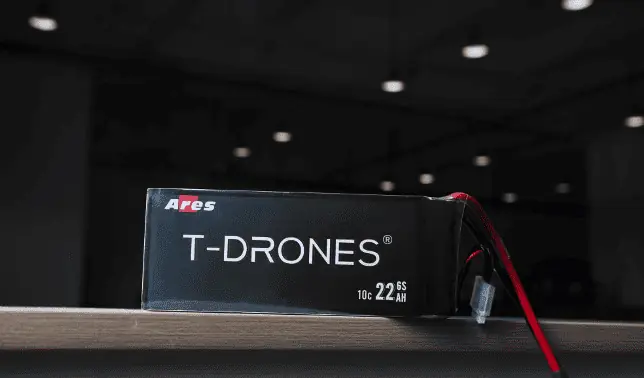 Discharge rate
The discharge rate is also known as the C rating. This rating helps the users understand the maximum current the battery can discharge without damaging itself. These numbers are generally considered a good measure of quality. When it comes to a battery, the one with a higher C rating usually offers you better performance. It allows the motors to produce maximum power for the drone within the reasonable and safe range.
But you need to know one thing. If you install a battery that has a higher discharge rate, then your drone will definitely become heavier because the weight of the battery unit will increase. As a result, your drone's overall flight time will be reduced.
Therefore, before buying the battery you need to look at the specifications of the drone motor first to see whether the battery you will buy will exceed its maximum rated current. 
Connector
Finding a better, easier to use connector for the battery will save you a lot of trouble with drone batteries in the future. An easy-to-operate connector allows you to use the same battery on your next drone, so you'll need to choose compatible connectors, and EC3 and XT60 are common on the market. 
Brand
It is advised to choose a regular and reliable brand for the battery. If you are unsure, consult a professional to give you advice.
The T-DRONES ARES battery is specifically designed for drones and is a new type of solid-state lithium-ion battery. ARES features include high energy density, small size and lightweight and up to 300+ charge cycles.
ARES features include:
High energy density
Small in size and light weight than traditional batteries
Multiple specifications
Up to 300+ charge cycles
Here are the ARES battery features and parameters: