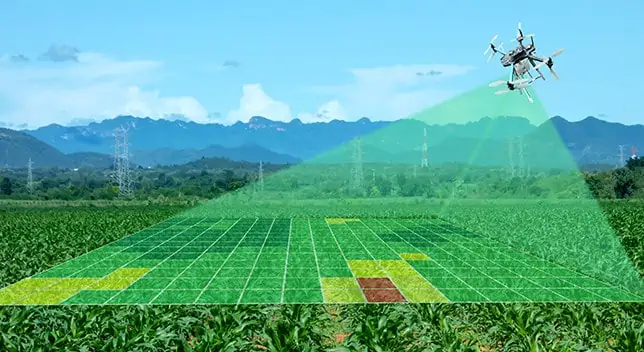 Sealevel Systems has released the following case study showing how the company created a custom COM Express-based embedded solution for a client using drone-based imagery for precision agriculture.
Overview
A leading technology innovator that relies on material science provides hyperspectral imaging systems for a wide range of industries – including agriculture, industrial, environmental and mining applications. Hyperspectral imaging was initially developed for military and space use: it has since seen wider adoption as it captures the entire spectrum of color and light, far more than what the human eye can achieve. A specific division of the company supports precision agriculture through drone imagery that is applied to help manage farms. This imagery allows farmers to assess soil quality, weed invasion, disease and water needs as well as to predict and monitor crop yield.
The initial system relied on an off-the-shelf carrier board for development purposes. However, once the requirements were further refined and the product was approved for mass production, the company selected Sealevel as their partner for ongoing custom COM Express carrier board design and manufacturing.
The Solution
Sealevel's engineering team assessed the existing product design in combination with the desire to migrate to COM Express Mini Type 10 in order to maximize performance within a minimal footprint. Relying on their experience to optimize size, weight and power (SWaP) without compromising reliability, the team designed the custom COM Express Mini Type 10 carrier board while meeting the company's tight time constraints. Ultimately, to reduce the overall size, the customer chose to utilize a two-board solution and Sealevel was designated for the design and manufacturing of both boards.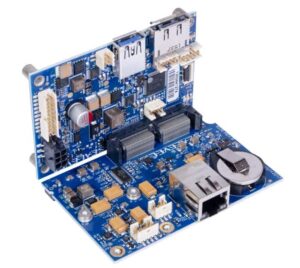 Features of the custom COM Express Mini Type 10 carrier board solution included:
-40° to +85°C operating temperature
Two GB Ethernet ports
One USB 3.0 port
Six serial ports
Longterm availability
Revision control