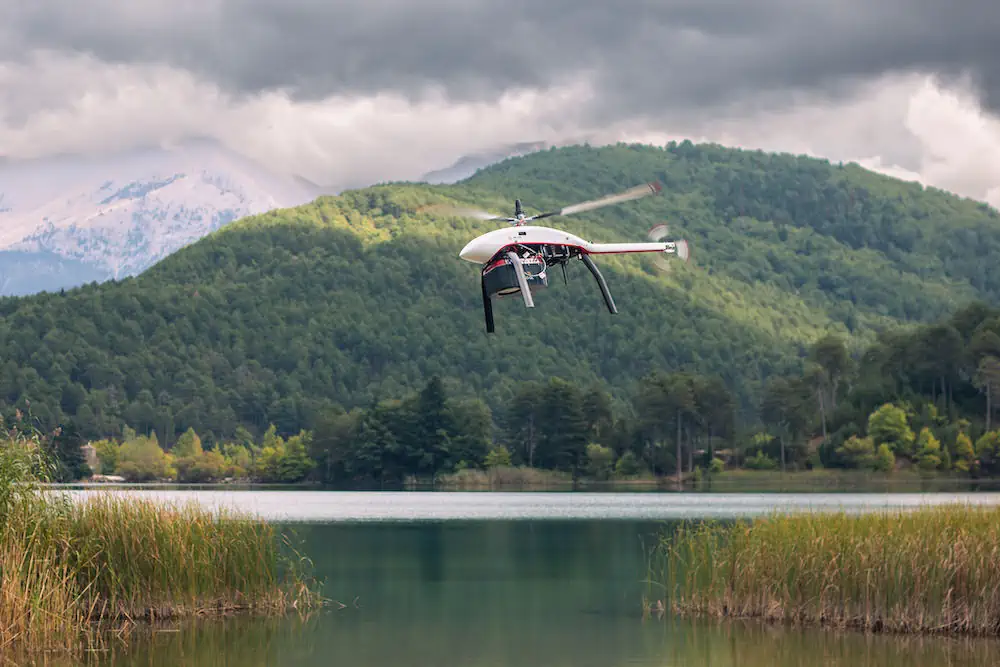 Fully redundant small helicopter drone manufacturer Velos Rotors has tested the integration of the RIEGL VQ-840-GL compact airborne laser scanner with the Velos V3.
Designed for combined topographic and bathymetric surveying the RIEGL VQ-840-GL collects laser range measurements for high-resolution surveying of underwater topography with a narrow, visible green laser beam emitted from a pulsed laser source. Subject to clarity, at this wavelength the laser beam penetrates water enabling measurement of submerged targets.
Applications for the RIEGL VQ-840-GL payload on the Velos V3 include:
Coastline and Shallow Water Mapping
Surveying for Hydraulic Engineering
Hydro-Archaeological-Surveying
River Surveying
Repeated Survey of Water Reservoir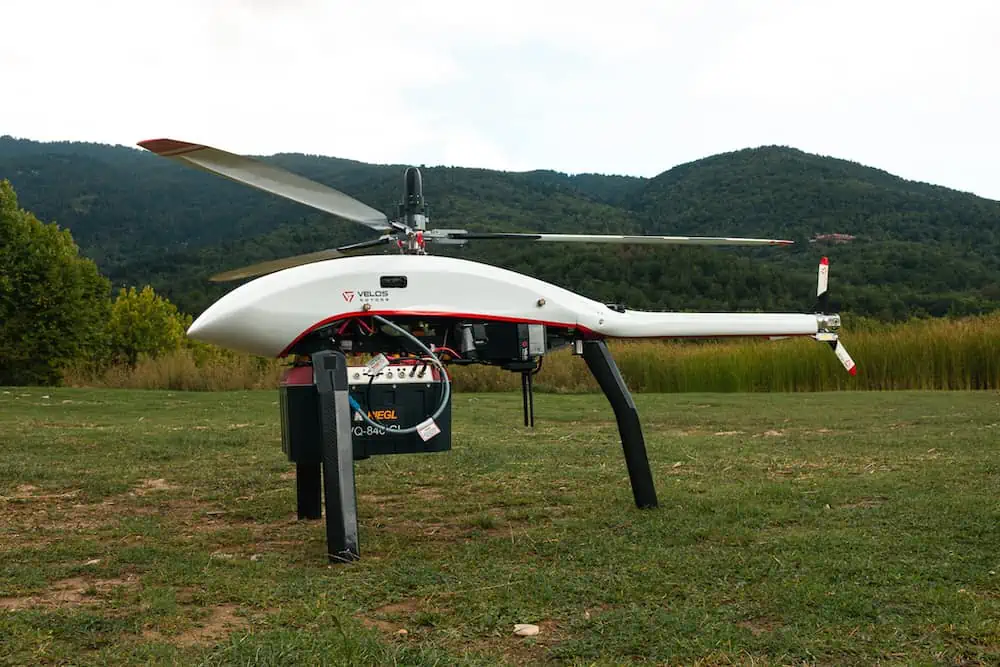 Velos Rotors conducted four test flights over two days and flew the same mission every time. The dataset was around 20 GB in size per set.
Additional mission details:
100 m altitude above ground level
60 m line separation distance
200.000 sq meters survey area
5 km total length of the mission
Velos Rotors will be at INTERGEO in Berlin visit the team on Stand E27.44
Catch-up with RIEGL at INTERGEO at Stand B27.46 in Hall 27