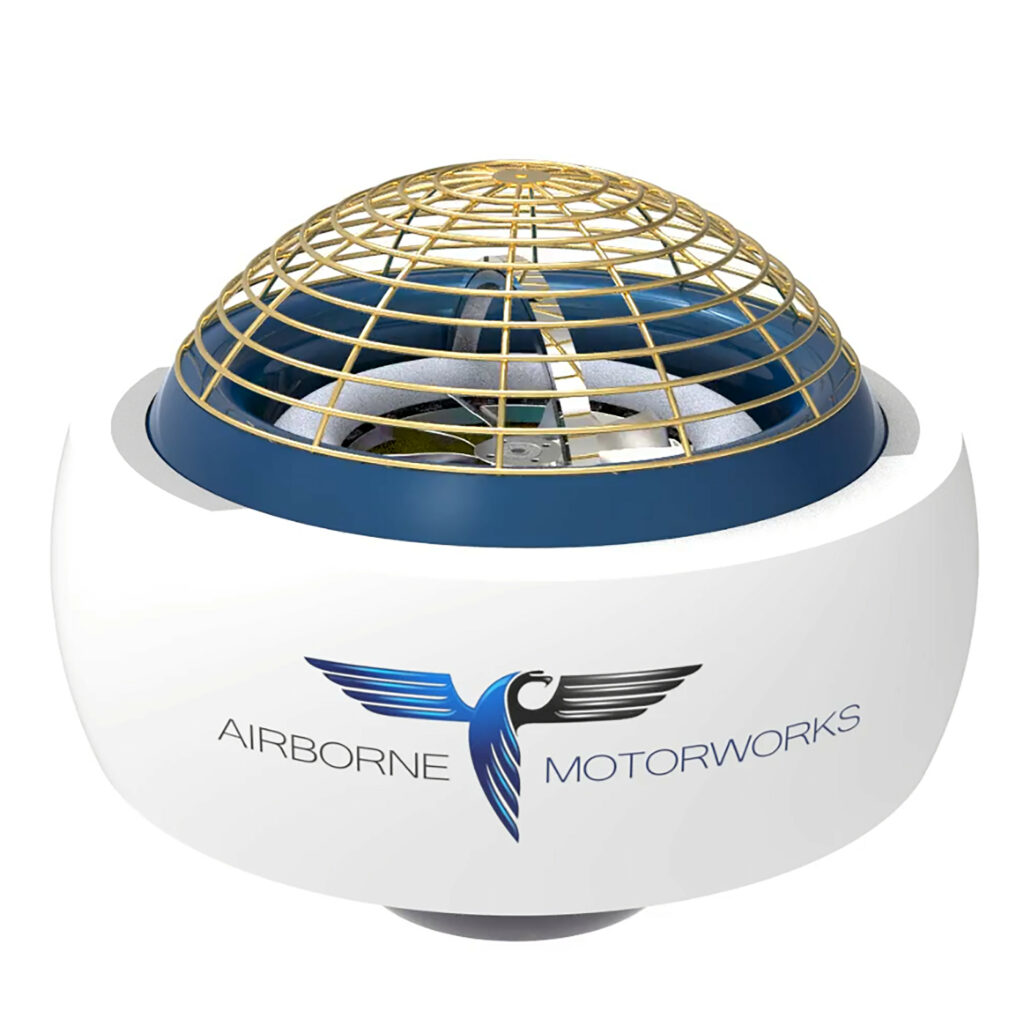 Airborne Motorworks, Inc., a design engineering and OEM specializing in high-power sustainable technology used for propulsion, energy production and industrial applications, has been awarded patents and patents pending in more than 30 countries.
The core technology for the company's Electromagnetic Gyroscopic Propulsion (EGP) unit promises to deliver high output, and Net Zero emission performance, for applications including industrial drive units, commercial HVAC air handlers, electric power generators, heavy lift drones, wind turbines, and electrified transportation.
"We continue to advance the development of our core technology to address a number of new strategic applications," commented Airborne's Executive Chairman and CEO, Hugh McElroy. "By securing patents around the globe, we are positioning ourselves to enter these markets and their ongoing demand for clean and efficient energy and propulsion drives across virtually every industrial sector requiring compact, low noise and high power propulsors and drive units."
The latest Airborne Motorworks patent approval was received in April 2023 from the mainland China patent office acknowledging AMW's core EGP propulsion technology. Another 12 patent applications are pending in European countries in addition to the recent EU published acknowledgement of the company's existing U.S. patents.
Airborne's Chief Design Officer, Jesse Marcel, stated, "Our patents cover a broad range of applications in both the energy generation and propulsion sectors creating an entire ecosystem of sustainable products." Marcel continued, "The addition of global patents will enable us to proceed with the next level of prototype testing in key markets we are targeting as entry points."
Find suppliers & manufacturers of Propulsion Systems for Drones & UAV >>