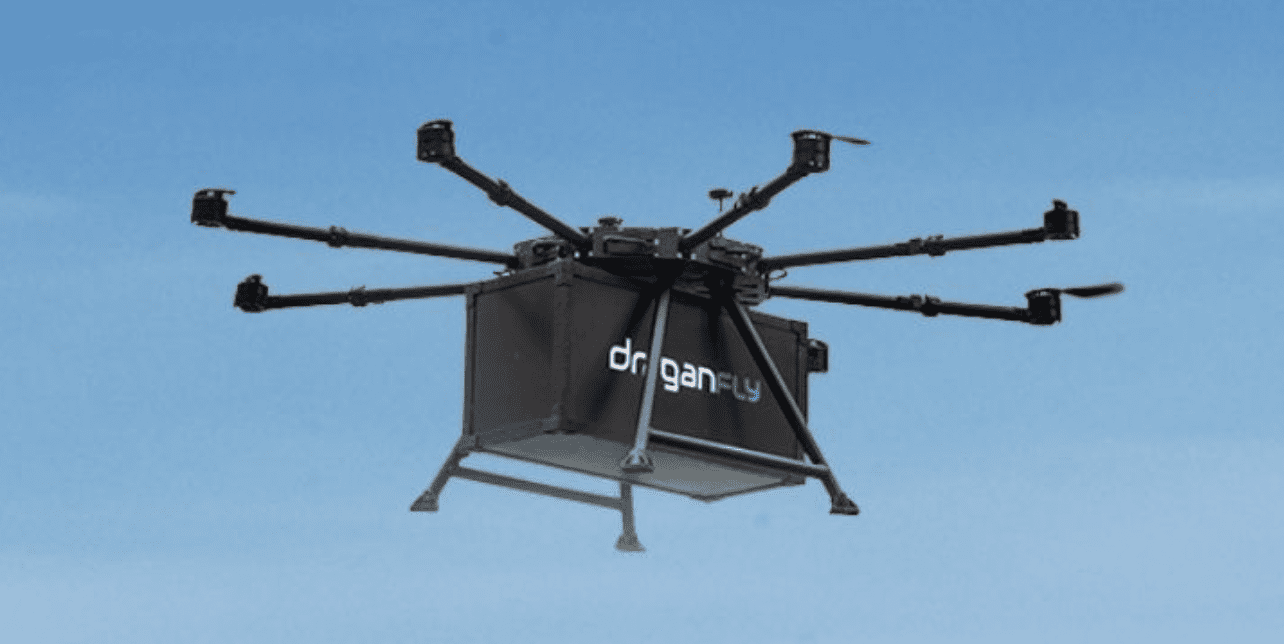 Draganfly Inc. has launched new heavy lift and high-endurance multi-use drones designed to be compatible with a variety of interchangeable payloads, including optical and thermal imaging solutions, specialized delivery containers, and the company's Long Range LiDAR system.
Draganfly's new Heavy Lift Drone is a versatile, industrial, multirotor Unmanned Aerial Vehicle (UAV) that has a payload lift capacity of 67 pounds and a flight time of up to 55 minutes. The UAV is capable of both automated missions and manual flight operations.
The company's Commander 3 XL Drone is a high-endurance, weather-resistant, multirotor UAV that is designed for easy assembly and rapid deployment. It can use drop and winch-down systems to transport up to 26 pounds of payload, performing well even in light rain and snow.
"As drone use continues to rise, industry leaders are looking for sophisticated solutions that are versatile, reliable, and secure," said Cameron Chell, President and CEO of Draganfly. "Our Heavy Lift and Commander 3 XL Drones will help a variety of major markets improve their business outputs and profitability."
Find suppliers & manufacturers of Heavy Lift Drones for industrial applications >>