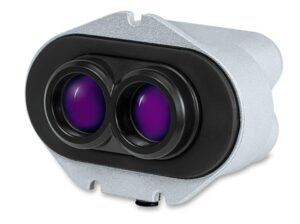 LightWare LiDAR has introduced the LW24/C, the most rugged entry in the company's microLiDAR sensor family to date. The new sensor is rated to IP67 and is designed for operation in challenging environments.
Weighing just 28.7 grams with a compact footprint of 35 x 47 x 37 mm, the LW24/C provides a range of 100 meters with a configurable scan rate of up to 388 readings per second. It is ideal for a range of UAV (unmanned aerial vehicle) applications such as terrain following, precision takeoff and landing, and AGL (altitude above ground level) measurement.
The LW24/C is available with two interface options – serial RS232 or serial UART/I2C.