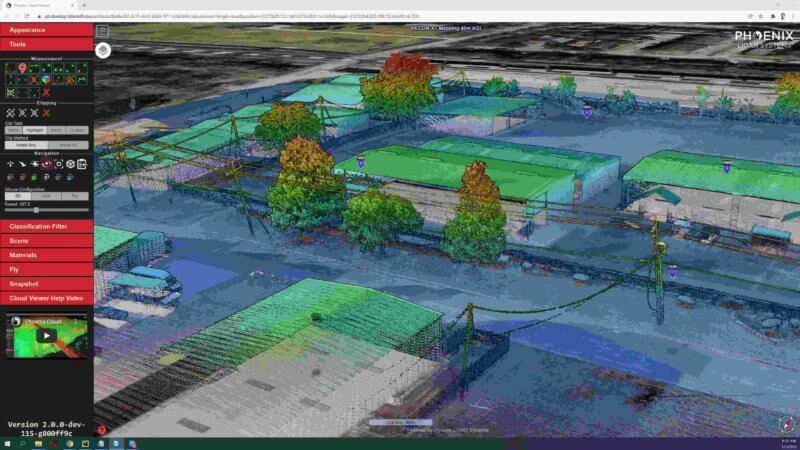 Phoenix LiDAR Systems' RECON series now combines low-cost hardware with its cloud-based LiDAR post-processing software, LiDARMill, that automates post-processing workflow, allowing users to save time and focus on business goals and growth.
With the RECON and LiDARMill combination, users can now deploy a simple toolkit that is able to derive accurate and reliable datasets in a matter of hours. LiDARMill adds geo-referencing, data-fusion, post-processing, export, hosting, and sharing capabilities, all in the cloud.
The RECON series features higher accuracies than competing products (that are based on Applanix or DJI navigation systems), while offering simple, automated post-processing solutions to extract maximum value from each dataset.
Utilizing the LiDARMill online, automated processing platform, raw datasets can be imported straight from a USB drive, with reference and optional ground control data seamlessly integrated. Simple wizards enable advanced processing options like trajectory optimization, LiDAR and camera calibration, AI classification, smart decimation and the creation of high-quality deliverables (contours, DTM/DSM/CHM, pointcloud tiling etc.). A fully registered, colorized pointcloud is produced that is accurate in both relative and absolute terms. Project reports then summarize project performance and verify system accuracy.