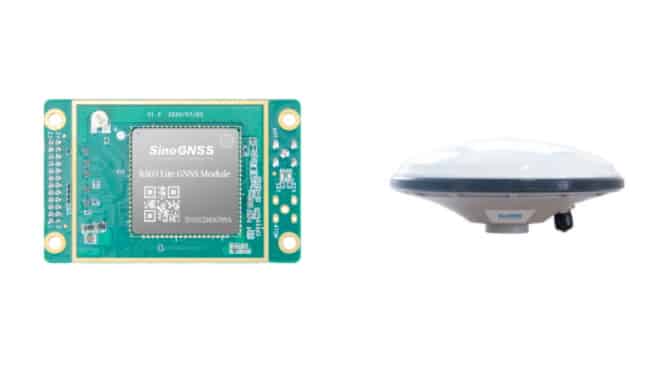 ComNav Technology has launched a professional smooth positioning solution for precision agriculture and other robotics applications, combining the company's K803 Lite (L1) GNSS board and AT360 geodetic antenna and delivering accurate positioning trajectory without the need for GNSS correction data.
Based around the QUANTUM III SoC (system-on-chip), the K803 Lite (L1) board tracks all current and planned constellations (including GPS, GLONASS, BeiDou, Galileo, QZSS and SBAS), improving the availability and reliability of GNSS positioning. The K803 Lite (L1) board adopts the same pin definition as common brands, providing users with a seamless pin-to-pin upgrade solution.
Utilising GNSS signal carrier phase and Doppler observations, the K803 Lite (L1) can provide a smooth and accurate trajectory without GNSS correction data input. Over a 15-minute time window, 95% of the pass-to-pass error of the K803 Lite (L1) is within 12cm, and the overall error value is within 15cm. With the help of a sophisticated DP-filter algorithm, the relative accuracy of the K803 Lite (L1) between 2 consecutive epochs is within 1cm in single point positioning mode.
With full-constellation tracking, low-power design, DP-filtered smooth positioning capabilities, the K803 Lite(L1) GNSS board is an ideal solution for precision agriculture, machine guidance and other system integrations.
In addition to the combined K803 Lite (L1) and AT360 solution, ComNav Technology also provides the A100 GNSS receiver, which integrates a GNSS module and an antenna into one receiver as a complete solution.