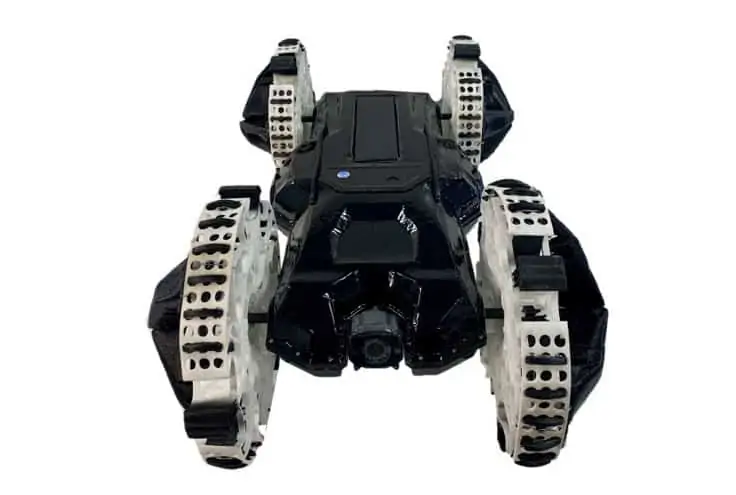 Mantaro has launched the OceBot, a four-wheel drive unmanned ground vehicle (UGV) with a rugged carbon fiber chassis designed to operate in urban terrain. The vehicle can climb over obstacles and is also capable of ascending or descending stairs.
The OceBot is equipped with four cameras, allowing 360-degree visibility of the surrounding environment. The cameras feature switchable IR filters for use in low-light situations, providing IR illumination for surveillance without giving away the UGV's presence. The front camera can be remotely controlled to tilt up or down for uses such as under-vehicle inspection.
Measuring 30 inches long and weighing just 17 pounds, the easily transportable OceBot can be thrown where needed and can withstand drops of up to 6 feet. The vehicle is self-righting and automatically configures cameras and controls for normal operation no matter which side it lands on. An onboard 250Wh battery provides run times of up to eight hours, and can be swapped out in under 30 seconds, allowing rapid redeployment.
Communications and control of the OceBot is available via an integrated cellular modem or Wi-Fi radio. When connected via cellular, the OceBot can be controlled and the cameras monitored remotely from anywhere.
Find suppliers & manufacturers of Unmanned Ground Vehicles >>