Textron Systems, a leading developer of data analysis and image processing software for geospatial intelligence, has partnered with Unmanned Systems Technology ("UST") to demonstrate their expertise in this field. The 'Platinum' profile highlights how their solutions provide analysts with enhanced interactions with full motion video, MTI and other data sources delivering increased situational awareness and actionable intelligence.
Textron Systems is the provider of the geospatial intelligence solution of choice, RemoteView™. RemoteView provides premier analytical tools and extensions to quickly enhance imagery and gain valuable perspective for essential mission planning and operational support. RemoteView has a long history of success across a broad range of users within the U.S. intelligence community, Department of Defense and across analysis directorates in 27 countries. Learn more about Textron Systems' newest geospatial products below.
Optice™ is a user-friendly real-time visualization and exploitation tool purpose-built to enhance interactions with full motion video as well as other data sources. Optice delivers a series of advanced capabilities that enrich the data and help shorten the time from data acquisition to action. Optice allows operators and analysts to focus on all operational support functions within one simple tool, with no back-end system required.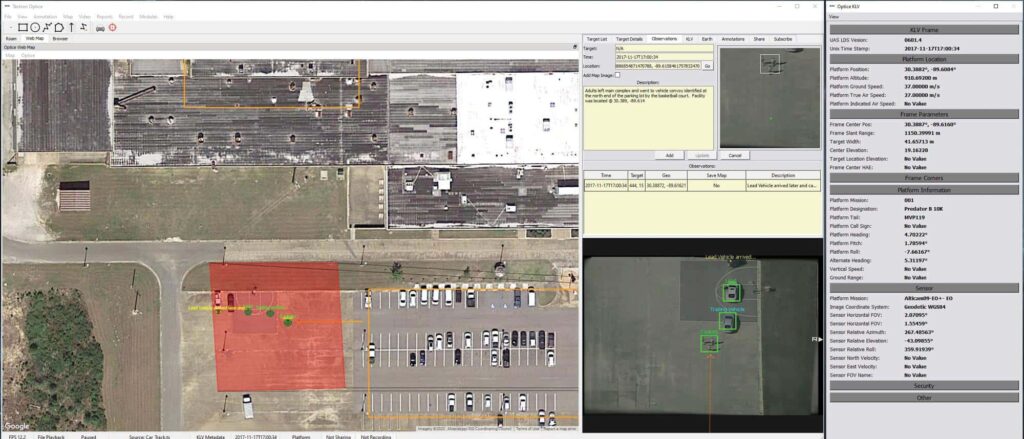 Optice allows users to find, identify and assign attributes to any visible object in real-time. The software creates custom data layers to visualize data sourced from different locations or sensors. Users can interact with live or historical data for real-time or forensic analysis, and create custom reports or generate an activity-based report for analysis. Optice can be integrated with unmanned and traditional aviation systems and existing GIS systems. Optice is a premiere client to SeeGEO, which allows users to take SeeGEO capabilities and expand them with tools to enhance the interactive and collaboration tools already available.
SeeGEO™ is a web-enabled platform that is purpose-built to solve problems across the spatial-temporal spectrum. Providing support for multi-modal data, SeeGEO delivers a sophisticated toolset for exploitation packaged in a highly collaborative environment. With its user-first design approach, SeeGEO provides best-in-class tools for visualizing and interacting with geospatial imagery and video.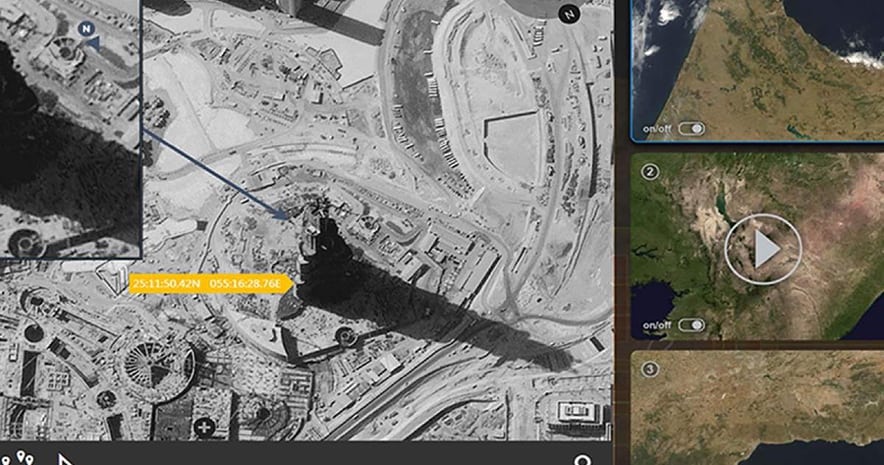 User-generated workspaces and multi-user sharing allow efficient collaboration with features such as live editing, real-time chat, commenting and notifications. Workflow management functionality includes analyst tasking, reporting, and team management. SeeGEO provides intuitive unified search, discovery and cataloging of imagery, video and data from a variety of sources, including commercial imagery providers and live UAS camera feeds. Both live-stream data from manned and unmanned assets as well as archived imagery and FMV data can be searched, visualized, exploited, and shared.
Opmeta™ is a high-performance video encoding solution that blends high-performance hardware with integrated software to provide a powerful solution to meet almost any video encoding requirement. Providing full support for popular codecs, including H.264 and H.265, Opmeta is capable of supporting data from legacy systems up to 4K.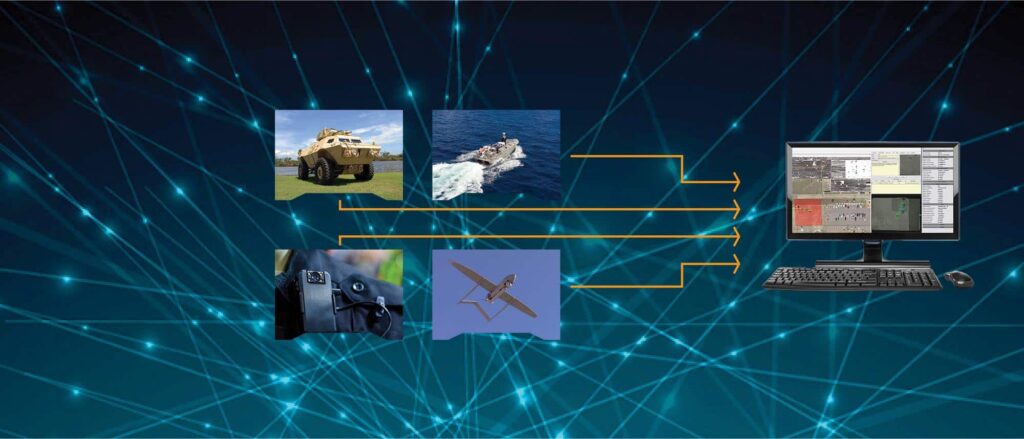 Opmeta is part of the broader Textron Systems geospatial portfolio, with integrated support for both SeeGEO for data archive, discovery and collaboration as well as Optice for highly intelligent, AI enabled visual workflows. Opmeta provides high quality solutions without compromising latency passthrough and is programmable to support a variety of cameras. Various applications of Opmeta include, but are not limited to:
Inspection Security & Surveillance
Soldier Deployments
Unmanned Ground Vehicles
Unmanned Aerial Vehicles & Drones
Unmanned Service Vehicles
Video Conferencing
Industrial