SeeByte, a leading developer of advanced software solutions for marine and maritime unmanned systems such as AUVs (Autonomous Underwater Vehicles), ROVs (Remotely Operated Vehicles) and USVs (Autonomous Surface Vehicles), has partnered with Unmanned Systems Technology ("UST") to demonstrate their expertise in this field. The 'Gold' profile highlights how their state-of-the-art technology can enable command and control, collaborative autonomy and intelligent perception for a wide variety of robotic vehicle missions.
SeeTrack is a multi-domain C2 (Command and Control) system that supports a wide range of leading AUVs and ROVs as well as payloads such as cameras and side-scan sonars.
The system allows users to easily and effectively manage fleets of vehicles through a single integrated user interface, providing a composite picture of events for superior situational awareness. The hardware-independent, open-architecture solution allows new sensors and vehicles to be seamlessly integrated at any time.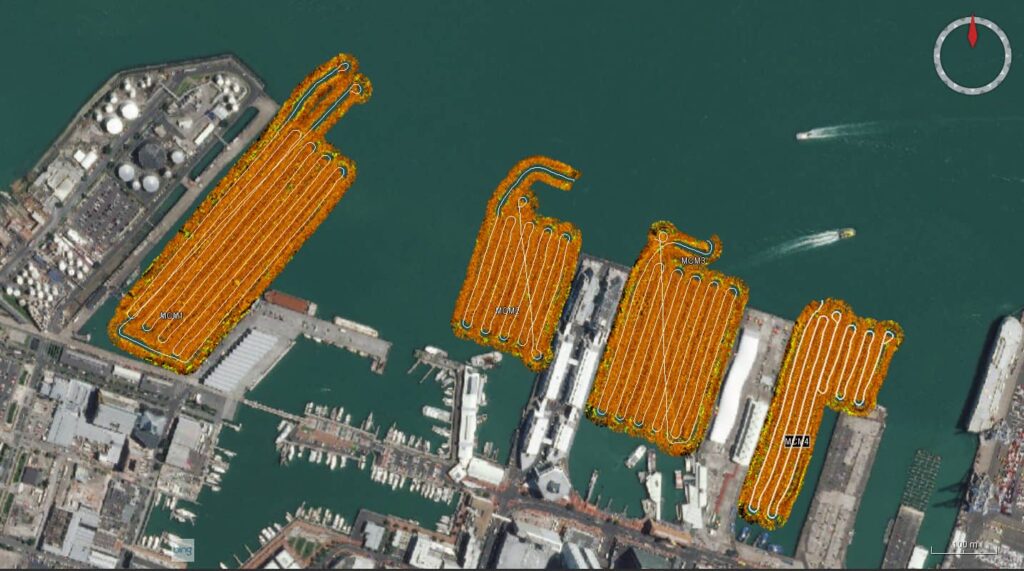 SeeTrack features highly detailed mission planning and easy management of all historical mission data, with powerful change detection and report generation. Designed to handle large volumes of high-resolution data from multiple sensors, the software allows users to combine data from multiple missions to form an integrated picture, making it ideal for effective management of MCM operations such as port and harbour security missions.
Neptune is an autonomy system for fleets of unmanned maritime vehicles that uses adaptive goal-based planning and automatic matching of areas and objectives to available assets in order to provide optimal mission execution.
Compatible with a wide range of AUVs and ROVs, Neptune assigns goal-based mission plans built on common behaviours such as surveying an area, investigating a target, or loitering, which are then executed using advanced embedded autonomy behaviours. This goal-based planning with flexible asset and task reassignment has been proven to allow faster mission planning with fewer errors.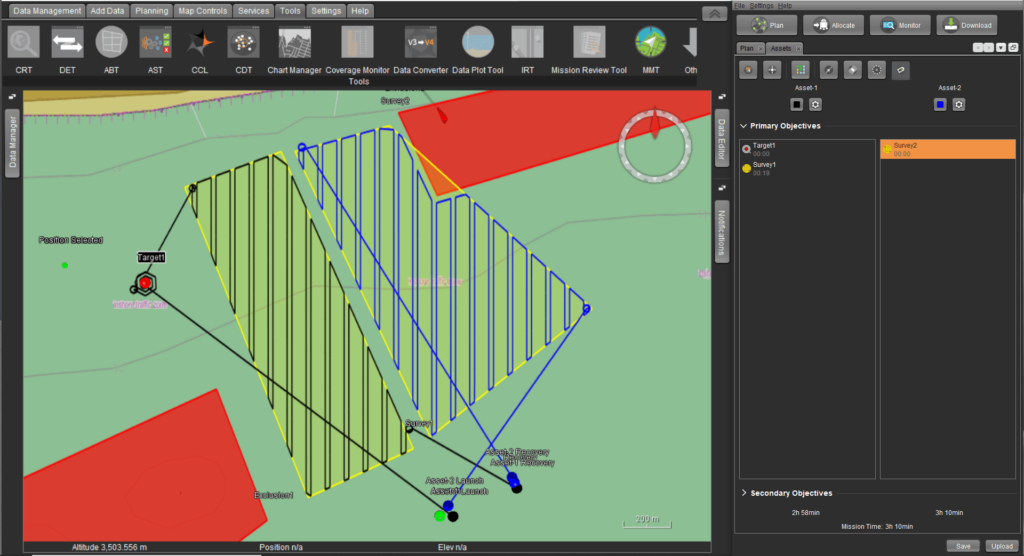 The system's unique decentralised autonomy architecture allows multiple tasks to be run in parallel, with automatic malfunction management and task handover in response to failure or changes in the environment. Information is shared across the entire fleet where possible and vehicles can continue to operate even in comms-denied environments.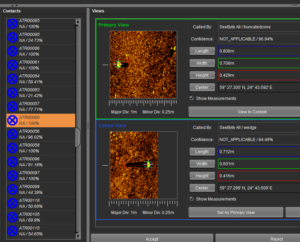 Automatic Target Recognition (ATR) provides a sophisticated PMA (Post-Mission Analysis) workflow for analysing side scan sonar data from unmanned maritime systems. It uses rapid and reliable machine learning techniques to detect and classify mine-like objects, reducing operator fatigue and improving mission tempo.
The system provides operators with a measure of how 'mine-like' each potential target is, helping to distinguish between threats and false alarms. It features an intuitive workflow for common tasks such as managing multiple views and fusing duplicate contacts.
To find out more about SeeByte and their advanced software solutions for marine and maritime unmanned systems, please visit their profile page:
https://www.unmannedsystemstechnology.com/company/seebyte/