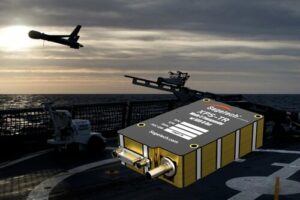 Sagetech Avionics has released an article that aims to help UAV manufacturers select a suitable transponder solution for unmanned aircraft operating in civil or military airspace. In addition to Minimum Operational Performance Standards (MOPS), and required compliances (FAA, FCC, military AIMS etc.), a variety of technical parameters must be taken into consideration.
Read the full article on Sagetech's website
The article covers the following technical considerations for selecting a mission-critical UAV transponder:
Reliability
Output power over the full temperature range
Multiple communication ports
Autopilot integration
Multi-mode capabilities
Integrated ADS-B In
Ethernet connectivity
Visibility by ATC (air traffic controllers)
Visibility by TCAS (traffic collision avoidance systems)
Antenna diversity
As the use of drones continues to proliferate and manned and unmanned aircraft increasingly share the same airspace, technical and safety-critical considerations have become of serious consequence. To find out more about selecting the right transponder for a UAV platform or program, read the full article on Sagetech's website.