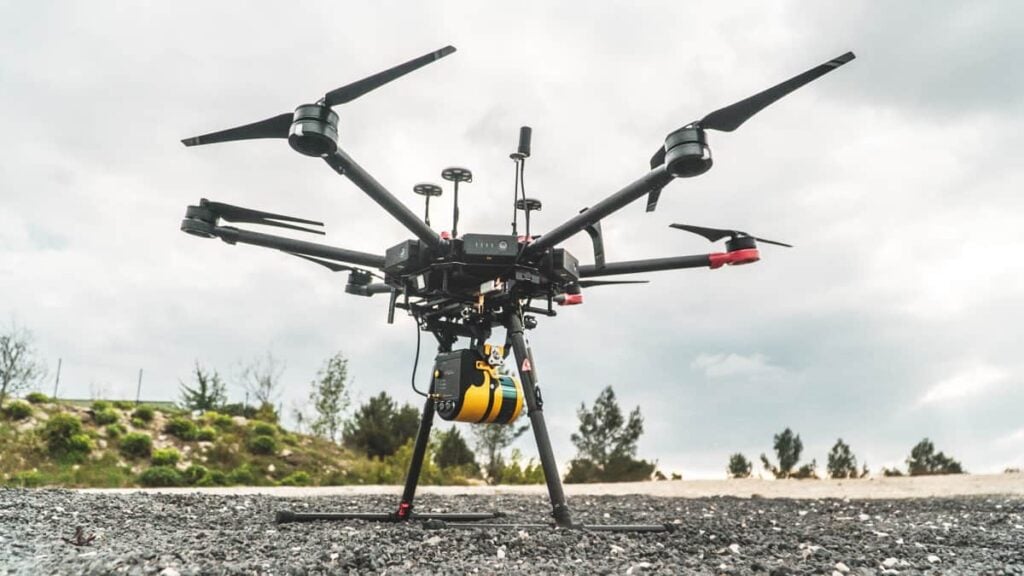 Velodyne Lidar's sensors have been integrated into two of YellowScan's new generation of mobile mapping systems that are designed to be mounted on UAVs (unmanned aerial vehicles). The LiDAR sensors generate real-time georeferenced point cloud data to provide high-precision accurate aerial 3D mapping that provides a less time-intensive and costly alternative to manual surveying.
The YellowScan Surveyor Ultra, equipped with the Velodyne Ultra Puck LiDAR sensor, is a high density and long range mapping solution that is ideal for high-speed VTOL and helicopter drones. The YellowScan Surveyor features the Velodyne Puck and is the lightest YellowScan system, weighing in at 1.6 kg including the battery, and designed for urban surveys subject to strict flying regulations that require extra lightweight payloads.
Both YellowScan systems feature new designs that include an aluminium frame to provide a stronger system structure and better heat dissipation. They can be rapidly deployed on road vehicles as well as on any type of UAV, with a system swap between platforms taking less than five minutes. Other new features include a three-color LED that provides users with more status information, and saving of the .t04 file directly to a memory stick, meaning that a network connection is no longer needed to download the IMU data.
Morgane Selve, Communication Manager at YellowScan, commented: "Our lighter, more compact new generation systems offer improved versatility because survey professionals can quickly deploy them at an economic cost relative to traditional surveying methods. Velodyne's lidar sensors enable our systems to be fully autonomous so they can be mounted quickly on any drone and deliver high density level data for demanding survey applications."
Dieter Gabriel, Marketing Manager (EMEA) at Velodyne Lidar, said: "YellowScan's new generation mobile mapping systems are robust and reliable, helping companies generate data where and when they need it. The versatility of Velodyne sensors allow YellowScan systems to address diverse surveying needs for 3D mapping that only lightweight UAV lidar solutions can meet."