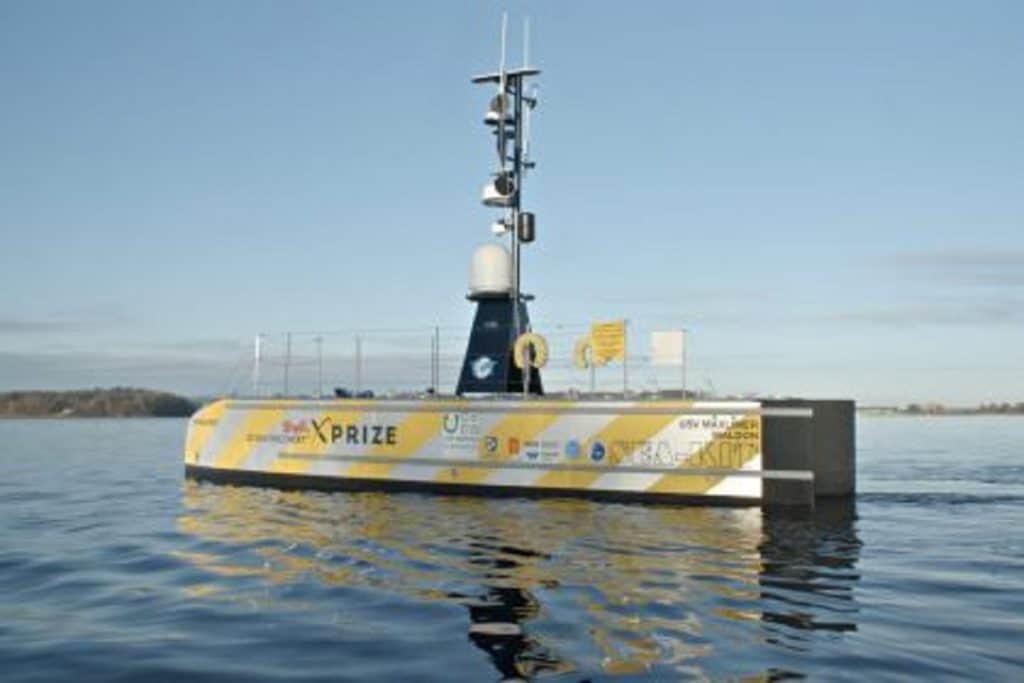 Wavefront has launched a new long-range, forward-looking sonar (FLS) designed to provide seaborne obstacle avoidance for unmanned surface vessels (USVs). The Vigilant FLS is capable of detecting objects in the water column at distances of up to 1,500 m (4,921 ft) away, and can also be used in shallow and nearshore waters to generate a 3D terrain map of the seabed out to 600 m (1,968 ft) at depths of down to 100 m.
In recent years, USVs have become an established tool for offshore commercial and defense operations, with many advantages that include reduced environmental footprint and remote operation. Above the water, these vessels can gain critical situational awareness by fusing automatic identification system (AIS) data with charts and real-time observations of the surroundings using radar and lidar. However, surface sensing methods will not be able to track potential obstacles underwater, such as unexpected wrecks, shipping containers or icebergs.
The Vigilant FLS provides critical obstacle avoidance capabilities for both vessels and any systems they may be towing or deploying, with automatic obstacle and depth alarms that can be configured to suit. The technology is autonomous vessel-ready, with all outputs from Vigilant able to be used by third party integrators and USV operators straight out of the box.
John Chapman, Managing Director at Wavefront, the Sonardyne subsidiary responsible for the design of the Vigilant sonar, commented: "When it comes to obstacle avoidance, what we need to do is offer time to react. We do that by extending the range of detection as far as possible. That was our focus."
"This is particularly important when working with unmanned systems as they must process the data to determine automatically what to do next. The data has to be served in as close to real-time as possible. We also wanted it to be installed in as many vessels as possible, either as a retro-fit or on brand new vessels. That influenced our design. The resulting range at 1,500 m and compact form factor are class leading."