Flock Insurance, a global provider of commercial drone insurance and drone liability insurance, has partnered with Unmanned Systems Technology ("UST") to demonstrate their expertise in this field. The 'Silver' profile highlights how their fully-flexible policies, intelligently tailored to flight risk and usage, can be used by small businesses and larger fleet operators.
Flock Insurance's drone cover policies are informed by real-time data, providing fully digital, data-driven insurance products designed to support safer, smarter unmanned flight worldwide. This data-driven approach enables Flock to calculate specific risk metrics, based on fight times, flight zones, the flow of aerial traffic, the weather and even the time of day of flight.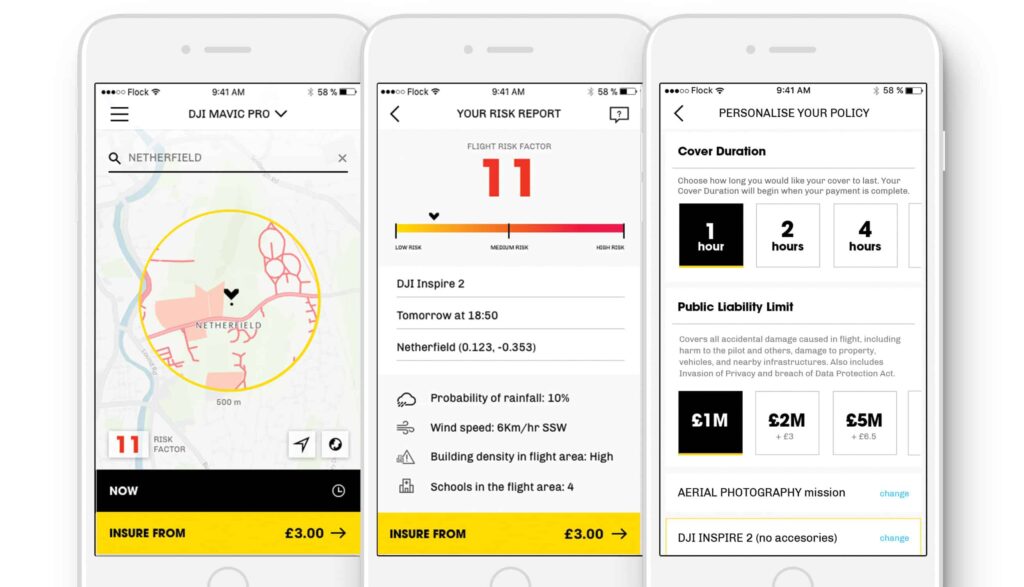 Able to generate an accurate score based on exposure to risk, Flock Insurance's risk intelligence engine and digital underwriting platform form the basis of their smart drone insurance policies. These capabilities drive the company's risk management products, on-demand insurance app for micro-SMEs, and drone fleet insurance products designed for large drone fleets.
Flock Insurance is trusted by the world's largest commercial drone fleets, including: Terra Drone, Skyports and Humingbird Technologies. Providing commercial drone insurance for complex and industrial operations, Flock Insurance works closely with industry bodies and aviation authorities as part of their mission to make the world of unmanned flight smarter and safer. A clear understanding of aerial traffic and advanced air mobility enables Flock Insurance to provide comprehensive drone insurance for a broad range of drone flights including BVLOS flights and autonomous swarms.
The creation of custom risk profiles enables Flock Insurance to provide flexible drone cover that can be taken out monthly, annually or on a per-flight basis. Costs can be adjusted according to risk, and by working closely with underwriting partners such as Allianz, Flock Insurance provides fair, transparent and flexible policies for UAV operators and organisations of every size.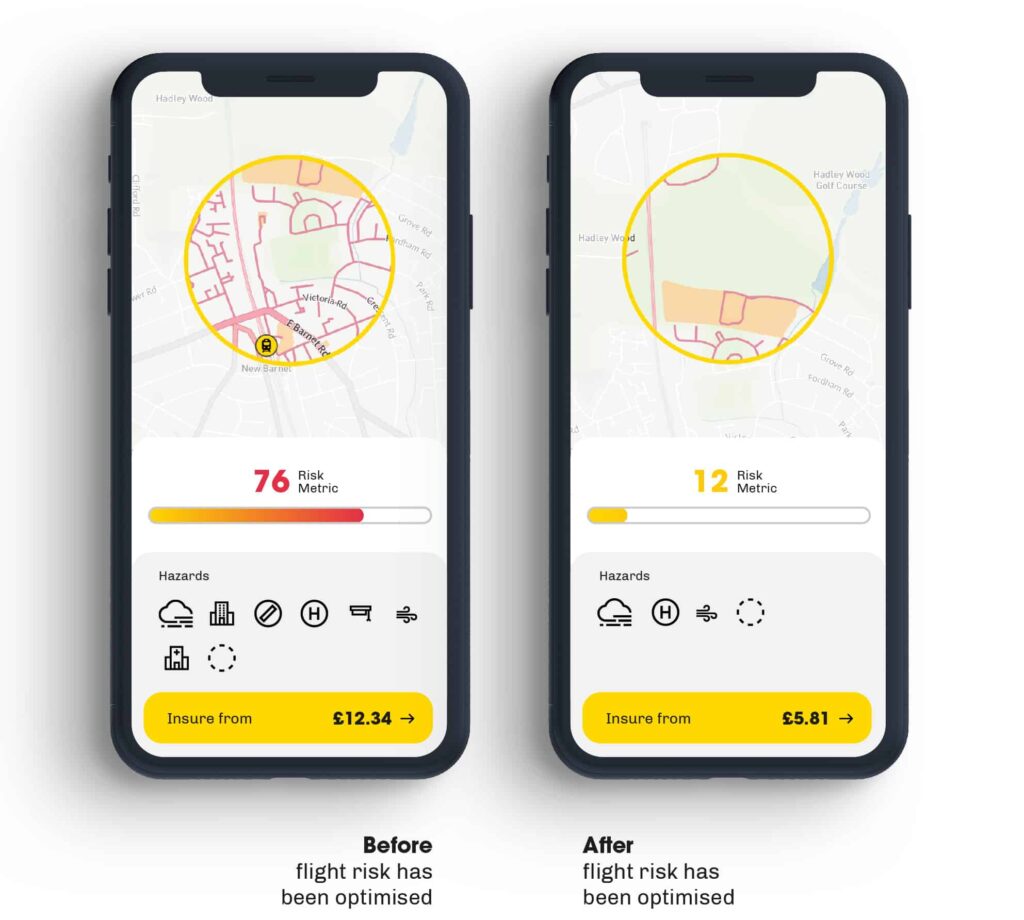 Flock's UAV insurance covers associated equipment and liability as well as a broad range of unmanned platforms for theft, malicious and accidental damage. Monthly and annual policies also provide drone cover for any damage incurred whilst in transit or in storage. Risk assessed drone cover and drone liability insurance can be provided globally, giving drone and fleet operators the ability to add and remove international territories depending on flight plans.
Drone cover available based on a UK pilot or small business model could include:
Up to £35k equipment and drone cover
Up to £10m liability insurance
International drone insurance
Real-time risk insights
Out of flight protection.
Large Fleet Drone Insurance
Commercial drone insurance available based on a large drone fleet could include:
Hull, equipment and cargo cover of up to £1.5m
Up to £50m drone liability insurance
Worldwide and BVLOS drone cover
A dedicated account manager
Risk insights to improve safety standards
To find out more about Flock Insurance and their flexible policies for enterprises and drone operators, please visit their profile page:
https://www.unmannedsystemstechnology.com/company/flock-insurance/