GESAR Inc, a leading developer and manufacturer of customized robots and unmanned systems, has partnered with Unmanned Systems Technology ("UST") to demonstrate their expertise in this field. The 'Silver' profile highlights how their autonomous and semi-autonomous solutions, including UGVs (unmanned ground vehicles), UAVs (unmanned aerial vehicles), ROVs (remotely operated vehicles) and USVs (unmanned surface vehicles), can be utilised for a wide variety of applications, including surveillance, emergency response, industrial inspection and precision agriculture.
The Siberian Husky 1000 is a tactical robotic vehicle designed to climb over almost any obstacle and traverse stairs and other terrain that often poses difficulties to ground robots. The tracked UGV can be equipped with a variety of cameras to provide 360-degree vision, and high-power LED lighting for visibility under almost any lighting conditions.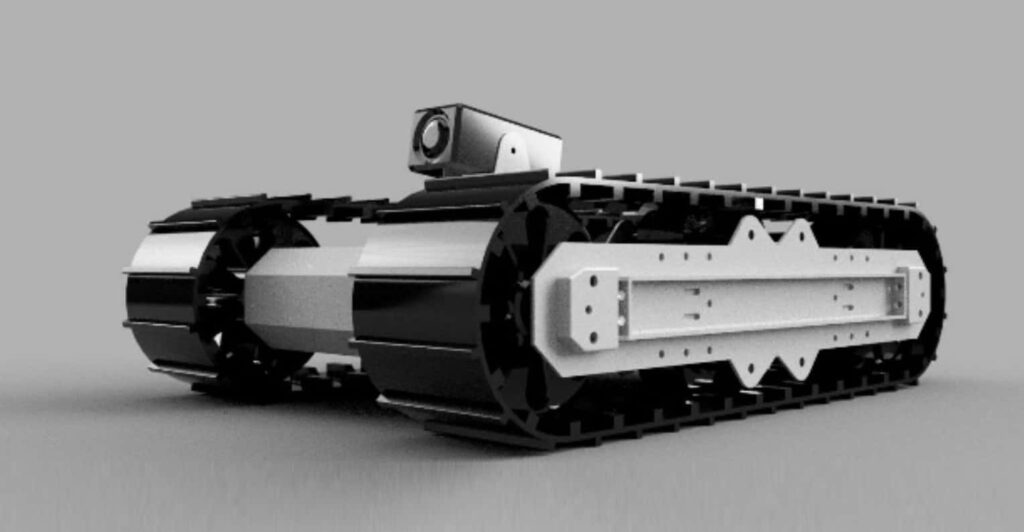 The tracked robot can be manufactured to custom sizes and can be equipped with multiple payloads to suit a variety of terrains and applications. Multiple long-range analogue and digital datalink options for command and control are available.
Applications for the Siberian Husky 1000 unmanned ground vehicle include remote surveillance and reconnaissance, hazardous environments and hostage negotiation, and remote room clearance.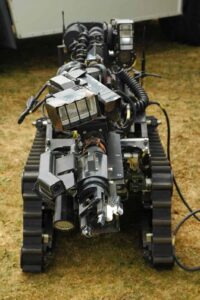 GESAR develops custom robots, including climbers and crawlers, for NDT (non-destructive testing) and industrial inspection in a variety of environments and critical structures, such as large storage tanks, wind turbine blades, pressure vessels, dams and walls. The company's robotic systems are capable of navigating complex structures and confined spaces, eliminating risks to human operators and reducing the downtime of industrial facilities.
These industrial inspection robots can be used as an essential part of a preventative maintenance program, doing away with the need for cranes, ropes and scaffolding. Robotic vehicles can be fitted with a range of cameras and sensors to facilitate non-destructive testing, including visual, radiographic, magnetic particle and ultrasonic testing.
GESAR also offers a range of robotics engineering consulting services, providing solutions tailored to unique business requirements using state-of-the art simulation and manufacturing capabilities. These solutions include advanced self-driving and autonomous tractors and other land robots for precision agriculture applications such as seeding, irrigation, harvesting, and data collection.
To find out more about GESAR's customized robots and unmanned systems, please visit their profile page:
https://www.unmannedsystemstechnology.com/company/gesar-inc/