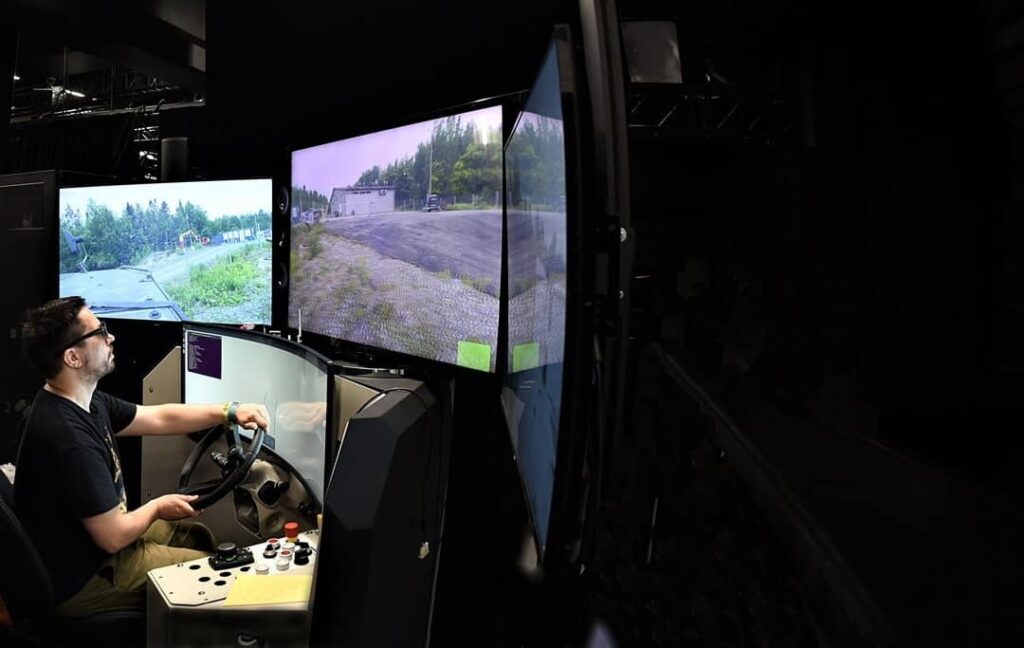 Patria has performed a demonstration in conjunction with the University of Tampere in Finland of BVLOS (beyond visual line of sight) remote control of the company's heavy UGV (unmanned ground vehicle) via 4G and 5G. The demonstration was part of RemoteFeel, a research project founded by Business Finland, FIMA (Forum for Intelligent Machines) and various research organizations.
The Patria AMV (Armoured Wheeled Vehicle) 8×8 was operated remotely using the company's Remote Operating Desk (ROD), an advanced user interface that provides augmented reality and haptic feedback capabilities for more authentic remote driving experiences. The system also made use of a combined stereo camera system developed by the University of Tampere.
The Patria AMV 8×8 is part of a family of multi-role armoured vehicles that also includes 6×6 and large-scale variants. All vehicles in the line can be converted to unmanned operation without major changes to the vehicle's configuration.