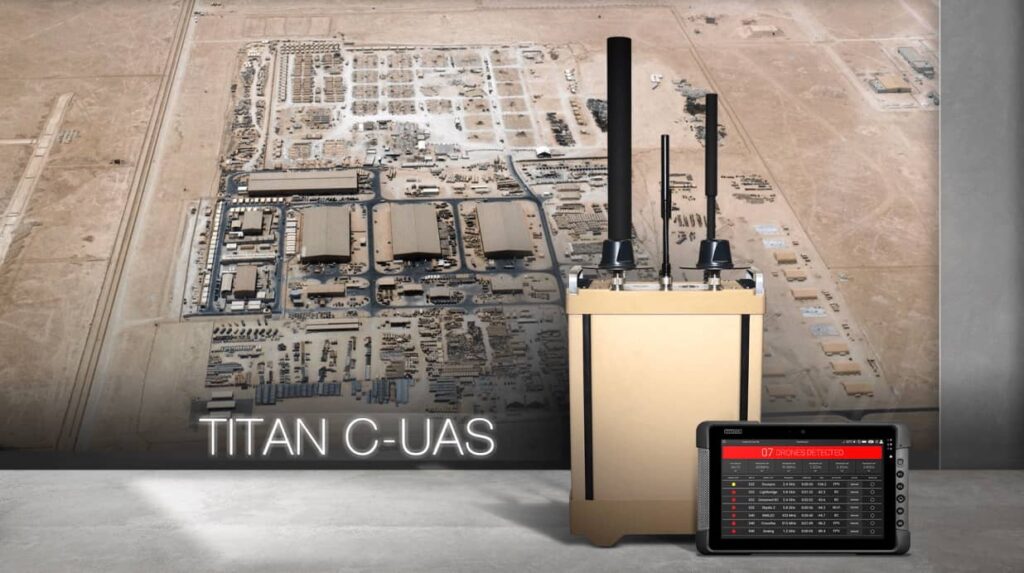 Citadel Defense, a developer of full-spectrum counter-drone solutions, has released new software that uses deep learning neural networks to protect against hostile spoofing tactics. This capability will help U.S. and allied forces to fight against growing enemy tactics that attempt to confuse existing security intelligence equipment by using drone-based electronic warfare systems.
Citadel has integrated Generative Adversarial Networks into its Titan C-UAS (counter unmanned aerial systems) solution, using proprietary image generation algorithms to develop discrimination classification models that help determine whether detected signals are real drones, or signals generated for the purpose of tricking existing signal intelligence equipment.
As the use of drones and unmanned surface vessels (USVs) increases in battlefield environments, Citadel is rapidly equipping militaries and governments with cutting-edge capabilities to stay ahead of weaponized drone threats. Recently, Citadel has trained over 500 military and law enforcement operators on emerging adversarial threat tactics and Titan technology. Over 100 Titan systems in the field are being updated with the company's latest software release.
Christopher Williams, CEO of Citadel Defense, commented: "Just like anti-virus programs have methods to detect software exploits, Titan has automated methods that proactively defend against spoofing exploits. Adding new deep learning capabilities to Titan helps blind the drone-equipped enemy and deny them any advantage or safe haven in contested and complex radio-frequency environments."
"At Citadel, our solution design principles are providing comprehensive, scalable, intuitive, mission-proven and AI-powered capability with unprecedented speed to the customer."