ComNav Technology, a leading developer of GNSS positioning solutions for UAVs (unmanned aerial vehicles) and unmanned systems, has partnered with Unmanned Systems Technology ("UST") to demonstrate their expertise in this field. The 'Platinum' profile highlights how their high-precision positioning technologies deliver improved reliability and enhanced productivity for a wide variety of civil and commercial applications, including land and aerial surveying and mapping, precision agriculture and robotic systems control.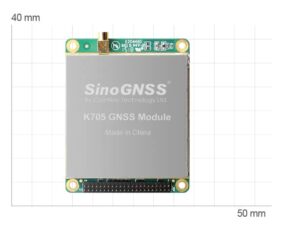 The K705 is a compact full-constellation triple-frequency GNSS OEM board in a fully shielded module for integration into unmanned systems. Designed with flexibility in mind, it features a variety of I/O interfaces, including LVCMOS, Ethernet, USB, CANBus, PPS and event marking.
The K708 is a next-generation multi-frequency GNSS RTK board designed to work with current constellations and firmware upgradable for tracking of all known upcoming constellations. Designed to provide excellent RTK performance for high-precision positioning, it features 8GB of onboard storage as well as web server capabilities.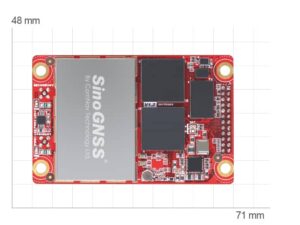 The K726 is a compact dual-antenna dual-frequency GNSS OEM board designed to provide robust high-precision positioning and heading for aerial, ground and marine unmanned systems. Standard I/O and pin definitions and a variety of ports and interfaces make the K726 a high flexible system that is easily integrated into a wide range of applications.
The AT190 is a high-stability helix antenna for UAVs, UGVs and other unmanned vehicles, with peak gain of greater than 3.5 dBi and a wide beam for reliable signal reception even at low elevation angles. The waterproof IP67-rated construction makes the AT190 ideal for harsh environments.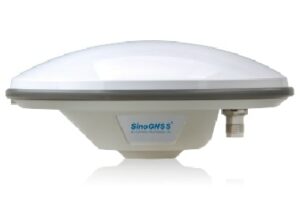 The AT340 is a high-performance geodetic antenna designed for UGVs, precision agriculture robotics, land surveying vehicles and other ground-based systems. The multi-feed design provides a stable phase centre and excellent multipath rejection capability, and the high gain and wide beam deliver enhanced signal tracking capabilities even at low elevation angles.
The compact T300 RTK GNSS receiver features centimetre-level precision, a hot-swappable battery and built-in GPRS/GSM/4G communications. With full tracking of all current and planned GNSS constellations, it is ideal for unmanned survey vehicles operating worldwide.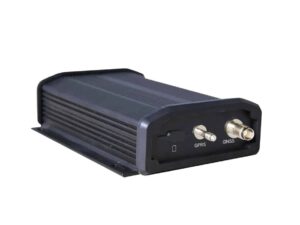 The M300 Mini is a miniature multifunctional GNSS receiver featuring customizable accuracy down to centimetre-level. With an integrated UHF/GPRS modem, the M300 Mini can take advantage of NTRIP CORS corrections. The rugged receiver is ideal for UGVs, surveying, precision agriculture and other ground-based and marine applications.
The M300 Pro is a robust, future-proof full-constellation GNSS solution for land and marine applications. Featuring a user-friendly front panel display and a built-in webserver with high capacity and expandable memory, it provides full remote monitoring and control of configuration, status, firmware upgrading and more. Data can be transferred via RTCM, ComNav binary, NMEA, BINEX, and NTRIP protocols.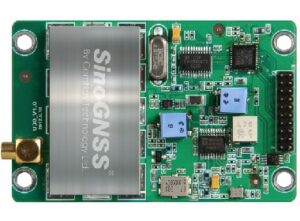 The U30 is a wireless radio module specifically designed to be easily integrated into systems requiring real-time wireless transmission for RTK and differential GNSS applications. With high sensitivity and a low SWaP footprint, it is ideal for UAVs, UGVs and other robotic vehicles.
The U30's multiple-link protocol is compatible with a wide range of common equipment brands. The module's excellent electromagnetic compatibility allows it to be installed into a variety of electronic systems without mutual interference.
To find out more about ComNav Technology and their GNSS positioning solutions for drones and unmanned vehicles, please visit their profile page:
https://www.unmannedsystemstechnology.com/company/comnav-technology/