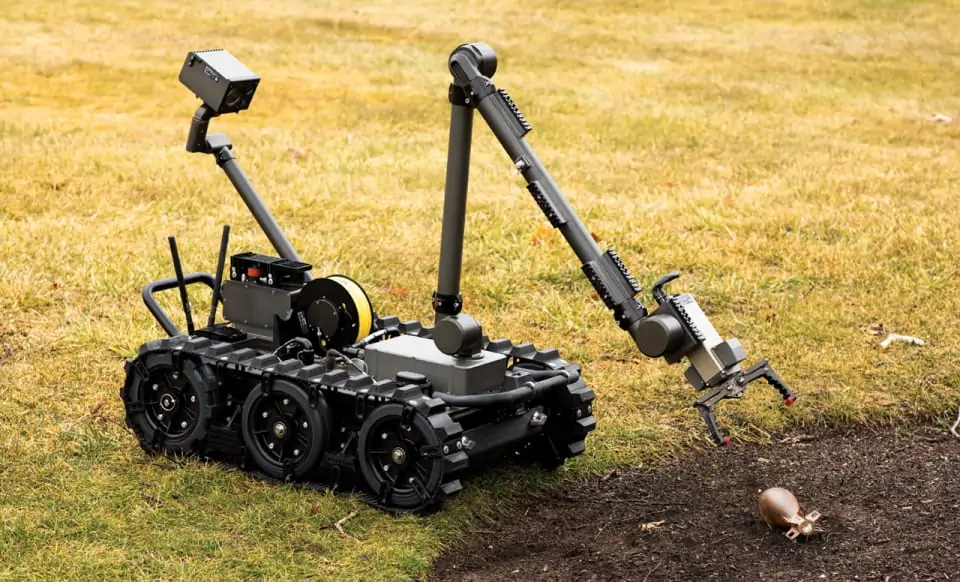 FLIR Systems has announced that the United States Air Force has ordered more than 180 of the company's Centaur unmanned ground vehicles (UGVs), in a contract under the U.S. Department of Defense's Man Transportable Robotic System Increment II (MTRS Inc II) program.
Endeavor Robotics, a legacy business of FLIR Systems, was previously chosen by the U.S. Army to be its medium-sized robot provider for MTRS Inc II. The Centaur UGV was newly designed by Endeavor as the solution to this program's requirement, and delivered to the Army under a multi-year contract.
The remotely operated, medium-sized UGV weighs approximately 160 pounds and is designed to provides a standoff capability to detect, confirm, identify, and dispose of hazards, thus reducing risk to human operators. Based on an open architecture, the robotic system features an advanced EO/IR camera suite, a manipulator arm that reaches more than six feet, and the ability to climb stairs.
The Centaur will be utilised by the Air Force's Explosive Ordnance Disposal (EOD) teams for improvised explosive device (IED) disarming, dealing with other unexploded ordnance, and similar missions. The Centaur can be equipped with a variety of other sensors and payloads, allowing it to act as a flexible solution to many missions.
David Ray, president of the Government and Defense Business Unit at FLIR, commented: "Centaur gives operators a highly versatile, man-transportable UGV that helps saves lives by keeping humans away from danger. We're pleased the Air Force has chosen Centaur as its mid-sized robot solution and that the MTRS Inc II program can serve as an efficient procurement vehicle."