Collins Aerospace, a leading developer of imaging and flight management solutions for unmanned aerial vehicles (UAVs) and drones, has partnered with Unmanned Systems Technology ("UST") to demonstrate their expertise in this field. The 'Gold' profile highlights how their state-of-the-art products enable UAV operation in the toughest of environments, for a wide variety of missions including real-time ISR (Intelligence, surveillance and reconnaissance), inspection, law enforcement & security and more.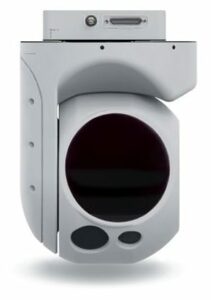 The TASE250 LWIR is a high-performance stabilized drone camera gimbal optimized for SWaP-constrained UAV platforms. The 5.5-inch system delivers best-in-class full motion video under any visibility conditions, featuring 640×480 daylight and LWIR cameras.
The TASE250 LWIR includes onboard GPS/INS, integrated inertial sensors for accurate geo-pointing, and an optional laser pointer. The integrated video processing system provides a suite of powerful features including target tracking, scene steering, electronic image stabilization, KLV metadata, and H.264 video encoding.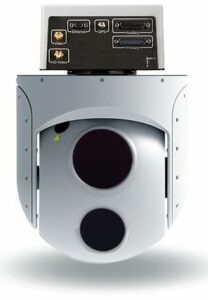 The TASE400 BLK II is an advanced 7″ imaging system combining a continuous zoom HD daylight camera and an MWIR camera with continuous optical zoom down to 1.9° FOV. Designed to provide high-performance surveillance imagery for UAVs day and night, the payload features onboard image processing with built-in target tracking, scene steering and electronic image stabilization.
The integrated GPS/INS means that no external IMU is required for geo-pointing. The TASE400 BLK II also includes a Class IIIb narrow-beam laser illuminator.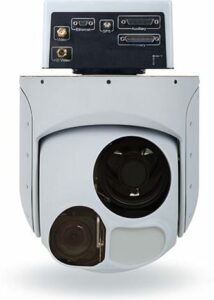 The TASE400 DXR is a dual-camera 2-axis drone gimbal designed for high-performance, extended-range daylight surveillance. The payload includes both a 125x fixed zoom spotter camera and a 36x continuous optical zoom camera.
With onboard GPS/INS for integrated geo-pointing, and stable H.264 digital video down to 0.46 degrees, the TASE400 DXR provides unmatched daytime intelligence, surveillance and reconnaisance performance for UAVs in a 7-inch payload.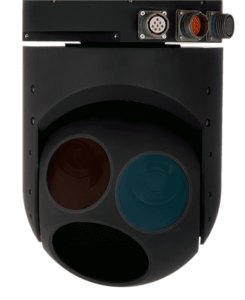 The TASE500 HD is a 4-axis stabilized UAV imaging system providing Full 720p HD MWIR and daylight imagery with continuous optical zoom and digital zoom. With precision optics for maximum image sharpness and clarity and leading SWaP characteristics, it is ideal for the most advanced fixed-wing and rotary drone surveillance applications.
Video output can be displayed on a tablet or other touchscreen device for added operational flexibility, with picture-in-picture functionality supported, and the full digital imaging allows advanced post-processing with no compression artefacts.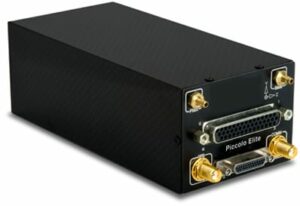 The next-generation Piccolo Elite is a complete integrated UAV flight control system based on the proven open-architecture Piccolo II autopilot. Featuring a powerful flight control processor, advanced inertial sensors, ported air data sensors, GPS receiver and datalink radio, the Piccolo Elite is ideal for a wide variety of fixed-wing, rotary and hybrid UAS.
The Piccolo Elite includes 16 configurable GPIO lines for payload-intensive UAV applications, and features plug-and-play support of peripherals such as TASE payloads, servo-based pan-tilt cameras, transponders, Iridium SATCOM systems and RTK GPS receivers. The system can be operated in both Software and Hardware in the Loop (SWIL / HWIL) simulation modes for pre-flight testing.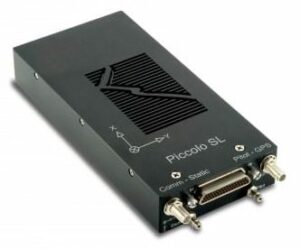 The Piccolo SL is a thin form factor UAV flight controller for small multirotor/VTOL and hand-launched fixed-wing UAS. The system incorporates 14 configurable GPIO lines for flexible I/O support.
The Piccolo SL system includes plug-and-play support of a wide range of peripherals, and can be operated in both Software and Hardware in the Loop (SWIL / HWIL) simulation modes for pre-flight testing.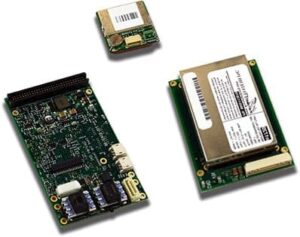 The Piccolo Nano is Collins' smallest UAV autopilot, featuring an unenclosed distributed architecture and ideal for the smallest SWaP-constrained UAVs and uniquely configured systems. The complete package includes separate avionics board, GPS with passive antenna (helical antenna option available), and radio board, which can all be distributed within the airframe's available space for maximum installation flexibility.
The Piccolo Nano is compatible with the existing industry-standard Piccolo autopilot series in both software and feature capability, with different versions available for different levels of functionality.
To find out more about Collins Aerospace and their gimbal camera payloads and flight control systems for UAVs, please visit their profile page:
https://www.unmannedsystemstechnology.com/company/collins-aerospace/