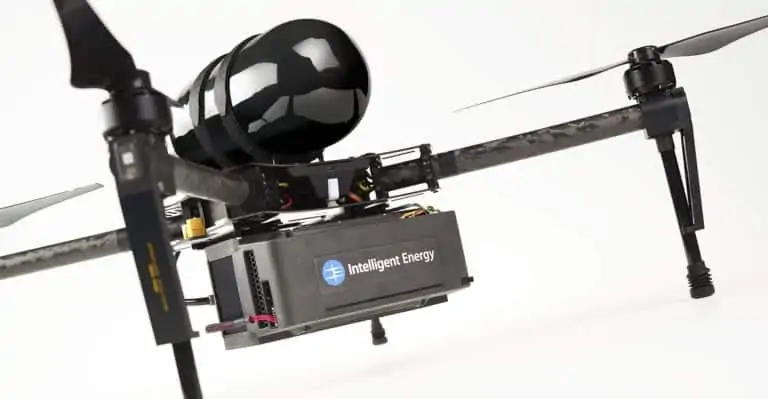 Intelligent Energy, a leading developer of PEM (proton exchange membrane) fuel cell technologies for UAVs (unmanned aerial vehicles), has released a presentation that outlines a comprehensive introduction to fuel cells for drones. The presentation is intended to give commercial operators a quick and easy summary of how fuel cells perform when compared to traditional battery power.
Download the presentation from Intelligent Energy's website
Intelligent Energy's introduction to fuel cells for drones includes:
Applications and industries that can benefit from fuel cell-powered drones
The principles of electrical energy generation
Energy content of fuel cells vs batteries
Examples of potential configurations of standard DJI M100 and M600 drones equipped with Intelligent Energy's Fuel Cell Power Modules
Peak power and battery hybridisation
De-rating for higher temperatures and altitudes
UAV fuel cell modules can significantly extend drone flight times and ranges while producing clean DC power, and are ideal for a wide range of professional and commercial applications. To find out more, download Intelligent Energy's presentation from their website.