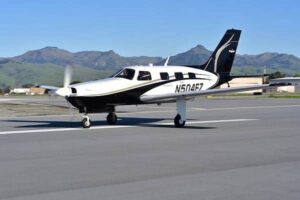 ZeroAvia a leading innovator in decarbonising commercial aviation, have announced a £2.7m UK Government Grant for the development of zero emission flight. As part of this initiative to develop the principal technology involved in practical, zero emission commercial aviation, ZeroAvia will partner with Intelligent Energy to optimise its higher power fuel cell technology for aviation use cases.
As well as Intelligent Energy, ZeroAvia will also be partnering with the European Marine Energy Centre (EMEC), Cranfield Aerospace Solutions (CAeS) and Cranfield University as part of the "HyFlyer Project".
Designed to put the UK at the forefront of R&D around decarbonising aviation, the £2.7m (US$3.3 million) grant represents a significant opportunity to enable the UK's 2050 Net Zero strategy and supports the clean growth 'grand challenge' within the UK's industrial strategy.
The substantial grant backs the development of ZeroAvia's hydrogen fuel cell powertrain for commercial aviation and is backed by:
The Department for Business Energy & Industrial Strategy (BEIS)
The Aerospace Technology Institute (ATI)
Innovate UK
The UK grant is matched by Project HyFlyer participants, making the scope of the project in excess of £5m (US$6.2 million).
ZeroAvia's HyFlyer project aims to demonstrate principal technology readiness for a hydrogen fuel cell powertrain and will culminate in a UK-based 250-300nm flight on a Piper M-class six-seater aircraft, a zero-emission combination of range and payload uniquely enabled by ZeroAvia's hydrogen powertrain.
Initially targeting short-haul 500-mile flights which make up nearly half of commercial flights worldwide, ZeroAvia aims to supply to commercial operators and aircraft manufacturers in 2022, delivering the same performance as a conventional aircraft engine, but with zero carbon emissions and at around half of the operating costs.
As well as commuter transport, the ZeroAvia powertrain will also have applications across other industries such as; cargo, air taxi and agriculture, and across different aircraft types, including manned and unmanned fixed-wing and rotorcraft.
Fuel cell engineering market leaders Intelligent Energy, will be collaborating with ZeroAvia on the optimization of evaporative cooling fuel cell technology for aviation applications.