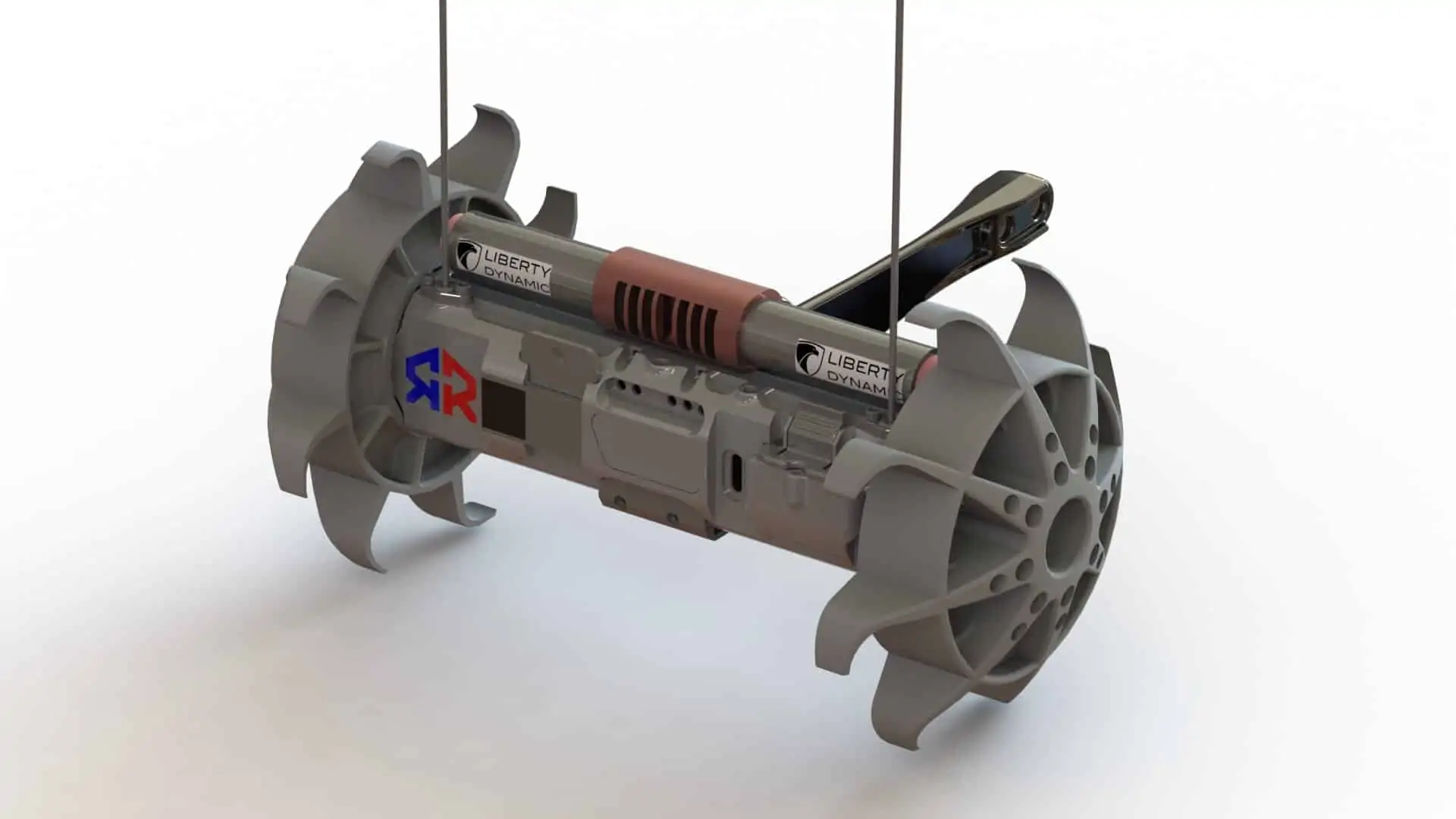 Liberty Dynamic are collaborating with ReconRobotics Inc to adapt their Throwbot 2 robot to include an Enhanced Diversionary Device.
The Throwbot 2 developed by ReconRobotics is a rugged, lightweight robot weighing 1.3lbs that can be dropped from a height of up to 30 feet. Ideal for covert observation, the Throwbot 2 can be thrown into rooms and over walls, giving operators valuable information whilst maintaining a safe distance.
Combing the Throwbot 2 with Liberty Dynamic's Enhanced Diversionary Device will give military and law enforcement personnel a valuable tactical advantage. The Enhanced Diversionary Device fires a binary load into free space resulting in a loud and blinding airburst. It also features a digital fuse enabling precise, programmable detonation.
The Enhanced Diversionary Device is a reusable, microprocessor-controlled flash-bang thought to be safer and more economical than the standard stun grenades, which risk early detonation and secondary damage caused by fire and fragmentation.
CEO for ReconRobotics Mack Traynor said of the project;
"The partnership demonstrates our commitment to continue to develop products that protect personnel from hidden threats, enhance mission planning and execution and minimize collateral damage for our users."
Designed for hostage rescue, special reaction and SWAT teams, it is expected that the combination of the Enhanced Diversionary Device with the Throwbot 2 will save personnel precious seconds before detonation whilst delivering real-time intelligence.