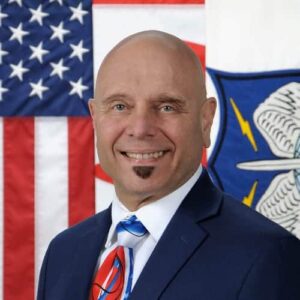 Defence IQ recently sat down with Mr Brian 'Bear' Lihani (right), Deputy Chief, Aerospace Warning Branch, HQ NORAD and Keynote speaker at Military Radar Summit 2019 to discuss the place of Airborne Early Warning in fifth generation operations. The interview reveals the current capabilities, threats and the future of Airborne Warning and Control Systems (AWACS) from NORAD's perspective.
Defence IQ gave an insight into the interview when highlighting the key questions and topics discussed. Initially diving into an overview of how the current Airborne Early Warning capabilities and systems are used at HQ NORAD, before moving onto how these capabilities fit into the 5th generation and multi-domain operations to meet new threats. Brian Lihani stresses the importance of AWACS by revealing that "These systems will play a significant part of NORAD's integrated surveillance network as adversaries develop weapons that could be launched from much farther than current ground based radar systems can detect".
He later concludes that "Fifth generation air assets, having all aspect stealth even when armed and low-probability-of-intercept radar (LPIR), will pose challenges to not only AWACS but all radar systems". Defence IQ and Brian then look to the future as they discuss the challenges that NORAD currently faces in regards to sustaining Airborne Early Warning capability in the future. Finally they complete the interview  with the near, mid and long term plans for Airborne Early Warning in regards to airspace management for Homeland defence in NORAD.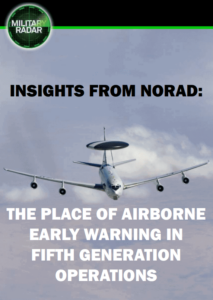 You can view the full interview here: http://bit.ly/NORADExclusiveAWACSInFifthGenerationOperations
The 2019 Military Radar Summit is dedicated to discovering the critical developments and latest requirements in radar systems & technology.  The conference will have sessions led by leading research institutes, military personal and solution providers to deploy these systems in operation and will continue to inform the future of Military Radar for its 13th year running.
For more information or to reserve your place at the Military Radar 2019, call +44 (0)207 036 1300, email [email protected] or download the 2019 Agenda here.
About Defence IQ
Defence IQ is an authoritative news source for high quality and exclusive commentary and analysis on global defence and military-related topics. Since being created in 2009, Defence IQ's online community and military forum has rapidly grown to over 130,000 defence professionals.