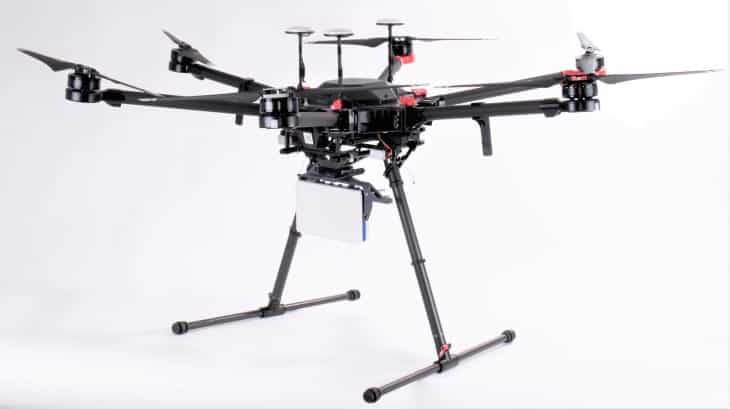 Echodyne has announced that it has been selected to participate in the Northern Plains UAS Test Site (NPUASTS) industry partnership to test and demonstrate commercial UAS (unmanned aerial systems) operations in the next phase of DOT/FAA UAS Pilot Program (UPP) testing. Echodyne's MESA radar technology enables an Unmanned Aircraft System Traffic Management (UTM) system to detect and track commercial drones and manned aircraft, enabling safe operations in the national airspace.
"Echodyne is thrilled to be part of Northern Plains' next phase of UPP testing," said Eben Frankenberg, CEO of Echodyne. "Northern Plains has a wealth of UAS testing experience, and we're excited to be working with them to show how commercial UAS can be deployed without compromising safety. Our radar has demonstrated unrivaled efficacy and reliability in many previous UTM related tests, and we look forward to continuing that demonstration with the Northern Plains team."
The NPUASTS UPP will focus on advanced airspace, drone, and sensor technology for safe commercial UAS operations, including beyond visual line of sight (BVLOS), night operations, daisy-chained visual operations, higher altitude flights, and more. Echodyne radars will be primarily focused on BVLOS operations as well as supporting other testing plans.
"Northern Plains has assembled a best-in-class team of companies and technologies for the next phase of DOT/FAA UPP Demonstration," added Chris Theisen, Director of Research and Development at NPUASTS. "Echodyne brings highly regarded radar capabilities, an unmatched reputation for in-field performance, and extensive UAS experience to the team, and we look forward to working with them on a wide battery of UPP tests that continue building the safety case for commercial UAS."
The Northern Plains UPP partners include many leading UAS companies, such as Simulyze, Harris Corporation, uAvionix, and the University of North Dakota.