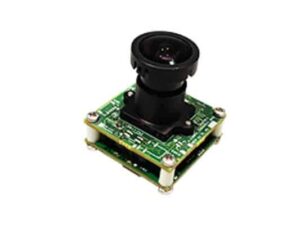 e-con Systems Inc., a developer of imaging solutions, has announced the launch of See3CAM_CU55, a 5MP Low Noise USB 3.0 Camera. See3CAM_CU55 is based on the 1/2.5-inch AR0521, an 2.2m pixel BSI CMOS image sensor from OnSemi. The camera is ideal for applications requiring high resolution 5MP still images or Full HD video at 60 fps, such as unmanned aerial vehicle (UAV) surveillance and imaging.
The See3CAM_CU55 is provided with an S-mount (M12) lens holder that enables users to fit a lens of their choice. The system streams full HD (1920 x 1080) at 60fps and HD (1280 x 720) at 60fps in both uncompressed (UYVY) and compressed MJPEG formats.
Find suppliers of Cameras for UAV Applications >
"See3CAM_CU55 is our high-resolution USB UVC camera which produces best-in-class image quality with unprecedented low noise in its category. This camera will be an ideal camera for high-resolution surveillance applications," said Ashok Babu, President of e-con Systems Inc. "The same camera can be offered with a monochrome version of the image sensor for Near Infrared imaging applications," he added.
See3CAM_CU55 houses a high-performance Image Signal Processor chip (ISP) that performs all the Auto functions (Auto White Balance, Auto Exposure control) in addition to a complete image signal processing pipeline that provides best-in-class images and video and MJPEG compression. Superior low light sensitivity enables this camera to work in extreme lighting conditions.
e-con Systems provides sample Windows and Linux applications, as well as QtCAM which uses the standard UVC protocol to access the camera controls, and e-CAMView, a DirectShow-based image viewer application which enables controls such as Gain, Exposure, Saturation, Brightness, and Contrast. Region of interest-based Auto focus and Auto exposure is enabled through an extension unit, which also allows users to control the quality factor of MJPEG streaming, and offers Burst mode, iHDR, Scene mode, De-Noise and effects such as Sketch, Negative, and Grayscale. The Exposure time and noise reduction level can also be adjusted manually. The QtCAM open source Linux camera software application enables capturing and viewing video from devices supported by the Linux UVC driver and also works with any V4L2 compatible device.
The See3CAM_CU55 is currently available for evaluation.