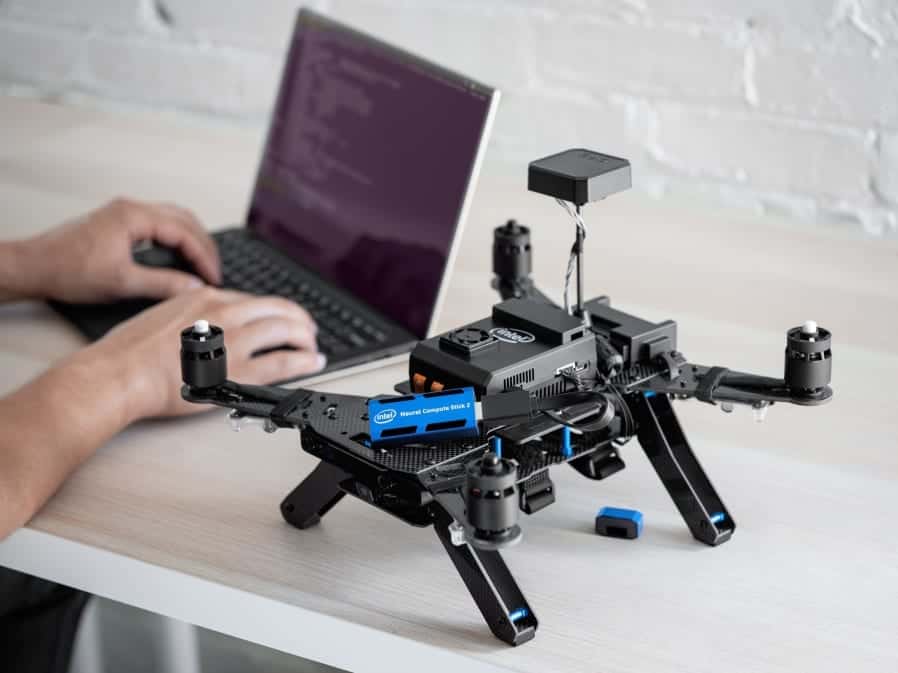 Intel has announced the introduction of the Intel Neural Compute Stick 2 (Intel NCS 2), designed to build smarter AI algorithms and for prototyping computer vision at the network edge. Based on the Intel Movidius Myriad X vision processing unit (VPU) and supported by the Intel Distribution of OpenVINO toolkit, the Intel NCS 2 affordably speeds the development of deep neural networks inference applications, such as imaging for unmanned aerial vehicles (UAVs) and other robotic platforms, while delivering a performance boost over the previous generation neural compute stick. The Intel NCS 2 enables deep neural network testing, tuning and prototyping, so developers can go from prototyping into production leveraging a range of Intel vision accelerator form factors in real-world applications.
"The first-generation Intel Neural Compute Stick sparked an entire community of AI developers into action with a form factor and price that didn't exist before. We're excited to see what the community creates next with the strong enhancement to compute power enabled with the new Intel Neural Compute Stick 2," said Naveen Rao, Intel corporate vice president and general manager of the AI Products Group.
The Intel NCS 2 is powered by the latest generation of Intel VPU – the Intel Movidius Myriad X VPU. This is the first to feature a neural compute engine – a dedicated hardware neural network inference accelerator delivering additional performance. Combined with the Intel Distribution of the OpenVINO toolkit supporting more networks, the Intel NCS 2 offers developers greater prototyping flexibility. Additionally, thanks to the Intel AI: In Production ecosystem, developers can now port their Intel NCS 2 prototypes to other form factors and productize their designs.
With a laptop and the Intel NCS 2, developers can have their AI and computer vision applications up and running in minutes. The Intel NCS 2 runs on a standard USB 3.0 port and requires no additional hardware, enabling users to seamlessly convert and then deploy PC-trained models to a wide range of devices natively and without internet or cloud connectivity.
The first-generation Intel NCS has fueled a community of tens of thousands of developers, has been featured in more than 700 developer videos and has been utilized in dozens of research papers. Now with greater performance in the NCS 2, Intel is empowering the AI community to create even more ambitious applications.