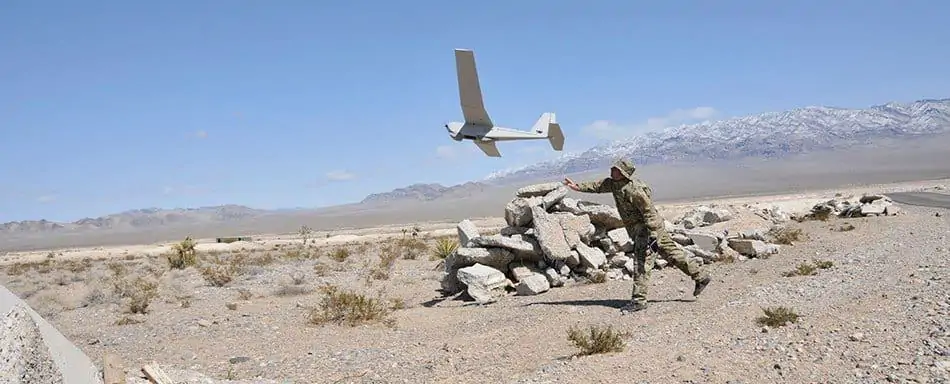 AeroVironment, Inc. has announced that its Puma™ AE and Raven® small unmanned aircraft systems, the most widely deployed drones in the United States Department of Defense fleet, are to be enhanced with new upgrades. The new UAS, Puma 3 and Raven 3, will be unveiled at the AUSA Global Force Symposium in March 2018.
The upgrades include durability enhancements to the aircraft to operate in more rugged environments, improved ability to support advanced third-party payloads and software applications and enhanced performance in challenging radio electronic warfare/cyber environments where interference is prevalent.
"The Puma 3 and Raven 3 upgrades are based on customer feedback and provide enhanced capabilities while preserving backward compatibility for our users," said Kirk Flittie, vice president and general manager of AeroVironment's Unmanned Aircraft Systems business unit. "While thousands of our small UAS are working hard every day in rugged locations around the globe, we are always listening to our customers to determine how we can enhance our Family of Systems to make it even more powerful and reliable, especially in the highest risk operations. In addition to product enhancements, we are currently working with several customers on certification of our existing and upgraded UAS to operate in their national airspace systems. We take airworthiness and certification of our systems, and the components that go into our UAS, very seriously."
The next-generation avionics suite on the Puma 3 and Raven 3 will include specialized processors to support advanced navigation techniques and third-party algorithms. Additionally, customers will be able to interface with next generation GPS modules for operation in GPS-challenged environments. Both aircraft will have an improved inertial measurement unit to enhance their flying capability.
Puma 3 features enhanced composite structures to support landing with heavier configurations and at higher altitudes. Puma 3 will incorporate a new, more efficient smart battery as well as enhancements to battery safety. Puma 3 will also reduce the system's footprint from six transport cases to four, and will feature a flyable configuration in a single transport case with a luggage-type handle for improved portability.
Raven 3 will feature a new smart battery with an integrated state-of-the-charge indicator and improved safety and reliability during charging and flight operations. Raven 3 will also include an optional AVTracker capability, which improves Raven's ability to maintain "eyes on target."
Finally, Puma 3 and Raven 3 will be equipped with Digital Data Link (DDL) security upgrades to support operation in more challenging RF environments and will include M1/M2/M5 radio frequencies to conform seamlessly and securely to the Department of Defense's new frequency spectrum allocation.