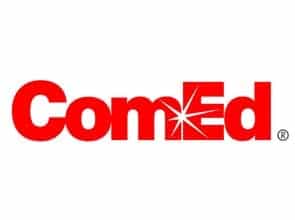 ComEd has announced that it has received approval from the Federal Aviation Administration (FAA) to use unmanned aircraft systems (UAS) to inspect its lines.
The UASs will be used on a trial basis to inspect and assess conditions of ComEd's transmission and distribution lines as well as substations. Additionally, the innovative technology may also be used following significant storms to assess damage. The project is a joint effort with Illinois Institute of Technology (IIT). While another utility has received permission to use UASs for research and training purposes, ComEd is the first in the nation to gain approval to use UASs as part of their ongoing operations.
"This UAS technology will allow us to be more proactive in identifying problems before they interrupt power to our customers," said Terence R. Donnelly, Executive Vice-President and Chief Operating Officer of ComEd. "This will be especially useful in remote areas that can be difficult to access and will provide an added layer of safety for our workers by making it possible to inspect lines without sending a person into a hazardous area."
The UASs will have a camera that can provide video and still photos and will fly above power lines and substations to provide an in-depth look at the condition of the system. In the future, ComEd hopes to have an infrared camera mounted as well to identify hot spots on the lines.
"We are continually looking for innovative technology to improve reliability and our customers' experience," said Donnelly. "Right now, we use helicopters to inspect transmission lines. This initial test will help us evaluate potential benefits of using UAS technology to supplement this work."
IIT will initially provide a licensed pilot for the partnership and is evaluating a light, flexible cage around the UAS that may maximize battery usage and protect the UAS.
"It's exciting to be working with ComEd to study robots in real-world conditions," said Matthew Spenko, Associate Professor of Mechanical and Aerospace Engineering at IIT. "From a research perspective, this will allow us to learn more about how robots perform in unstructured, outdoor environments."
Looking forward, ComEd is also investigating the use of underground robots in its manholes. Manholes present significant risks to workers. ComEd is working with the Georgia Tech National Electric Energy Testing Research and Applications Center (NEETRAC) to evaluate the feasibility of using an underground robot to inspect complex underground spaces. The robot would be deployed ahead of workers going into high risk manholes initially, and used more routinely as the application of this technology advances.
"Mitigating hazards associated with working in manholes is a consistent theme in the industry and reducing the time employees spend in these spaces is a significant opportunity," said Donnelly.
ComEd is acquiring UASs and completing the necessary training of its pilots. The utility is looking to launch the technology in the early summer. Consistent with FAA instructions provided with the approval to fly, and with ComEd's long standing practices, ComEd will work closely with municipalities before flying UASs in their areas.
"The use of emerging technologies like UASs and other robotic technologies is an important factor in ensuring the continued resilience of the power grid," noted Donnelly. "We are continuing to seek out innovative technologies that will bring improved benefits to our customers."