Webinar Details
Hosted by WhiteFox Defense
August 27, 2021 - Available on Demand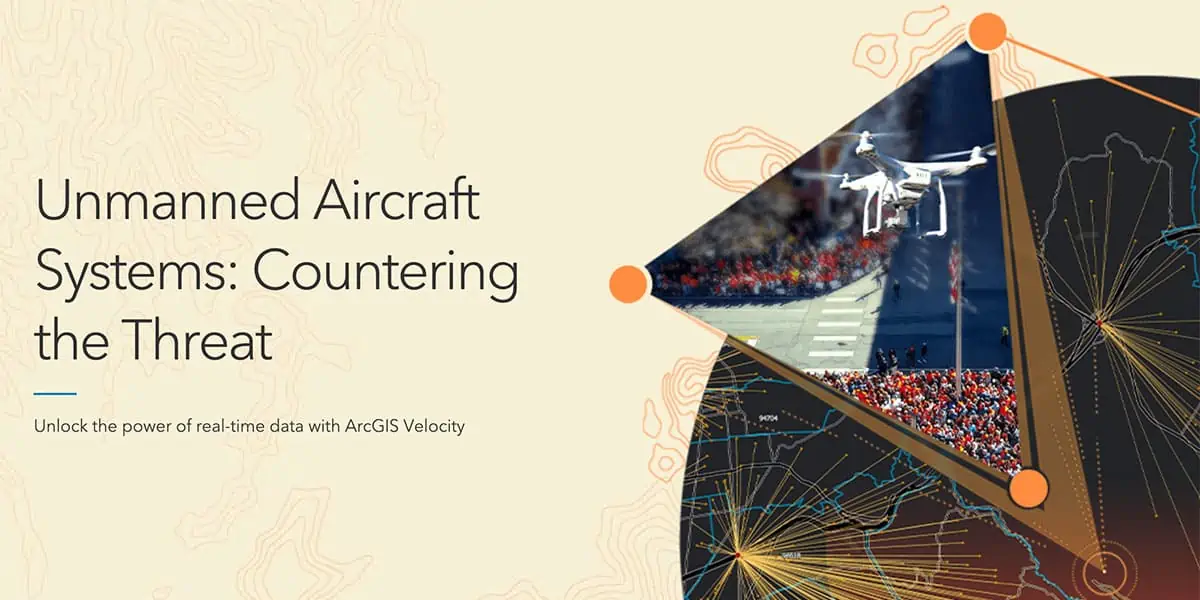 Identify, visualize, and respond to threats
The increasingly complex threats posed by unmanned aircraft systems (UAS) have fast become a leading concern to security organizations worldwide. Concerning use cases can involve surveillance, espionage, and even deploying a UAS as a weapon. It has become clear that strategies and tools are needed to both detect and eliminate this growing threat.
Join subject matter experts from Esri and White Fox as they demonstrate an integrated workflow leveraging ArcGIS Velocity to ingest UAS feeds, analyze big data, and alert security officials when suspicious UAS activity is detected.
This webinar will focus on the following:
Unify UAS detection technology, geographical information solutions (GIS), and interrelated big data analytics to deliver insight and understanding of real-time activity.
Analyze historical UAS surveillance data to enhance response activity and support opportunities for prevention.
Identify, visualize, and respond to flight violations with a variety of ArcGIS apps, including ArcGIS Velocity, a cloud-based, real-time analytics platform.